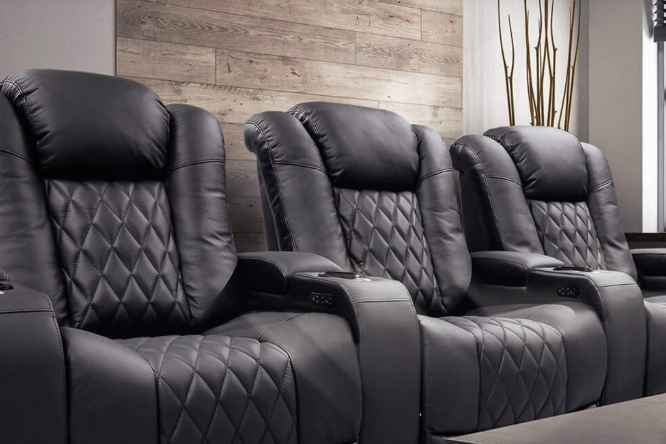 Quarantine may be coming to an end, but buying anything online has its benefits. Many people would say when it comes to furniture, you should always buy it in person, but there are still an array of benefits that come with buying your home theater seats online. This article is here to help you figure out how to order you chairs online, and why it is beneficial to order online.
How To Order Online
Ordering online is both convenient and simple. All you need to do is this:
Make sure you have PayPal, or make sure your credit or debit card is able to perform transactions online.
Go to one of our online dealer (elaborated on in the next paragraph)
Add what product you want to your cart, purchase it and…you now are a proud owner of a Valencia Home theater seat!
Where To Order Online
All of our online dealer are Canadian or American. If you are not from Canada or the United States call 1-866-455-3497 and use our official website to setup your online order. For Canadians and Americas there are different places you can order online.
If you are in Canada you can order online from:
If you are in the United states you can order from
No matter what country you are shopping from, if you want the most selection we recommend that you use our online store since it allows you to customize your order and has a lot more products.
Benefits Of Ordering Online
Many people recommend actually testing out furniture before you buy it, so they automatically say that buying online is inferior. But this is not the case, there are a few benefits of buying your home cinema seats online. For example, our online store has a lot more selection. Our online store has every single model we have so you are not limited to few picks. Secondly, buying online helps you visualize what your product will look like. You can fully customize what configuration and what color you want online. This will help you to understand understand what the final product will look like and if it will fit the aesthetic of your room. But the main benefit of ordering online is that you do not even need to leave the comfort of your home. All you shopping can be done from home which makes everything much more convenient.
Now you know where you can purchase your home theater seats online, happy shopping!