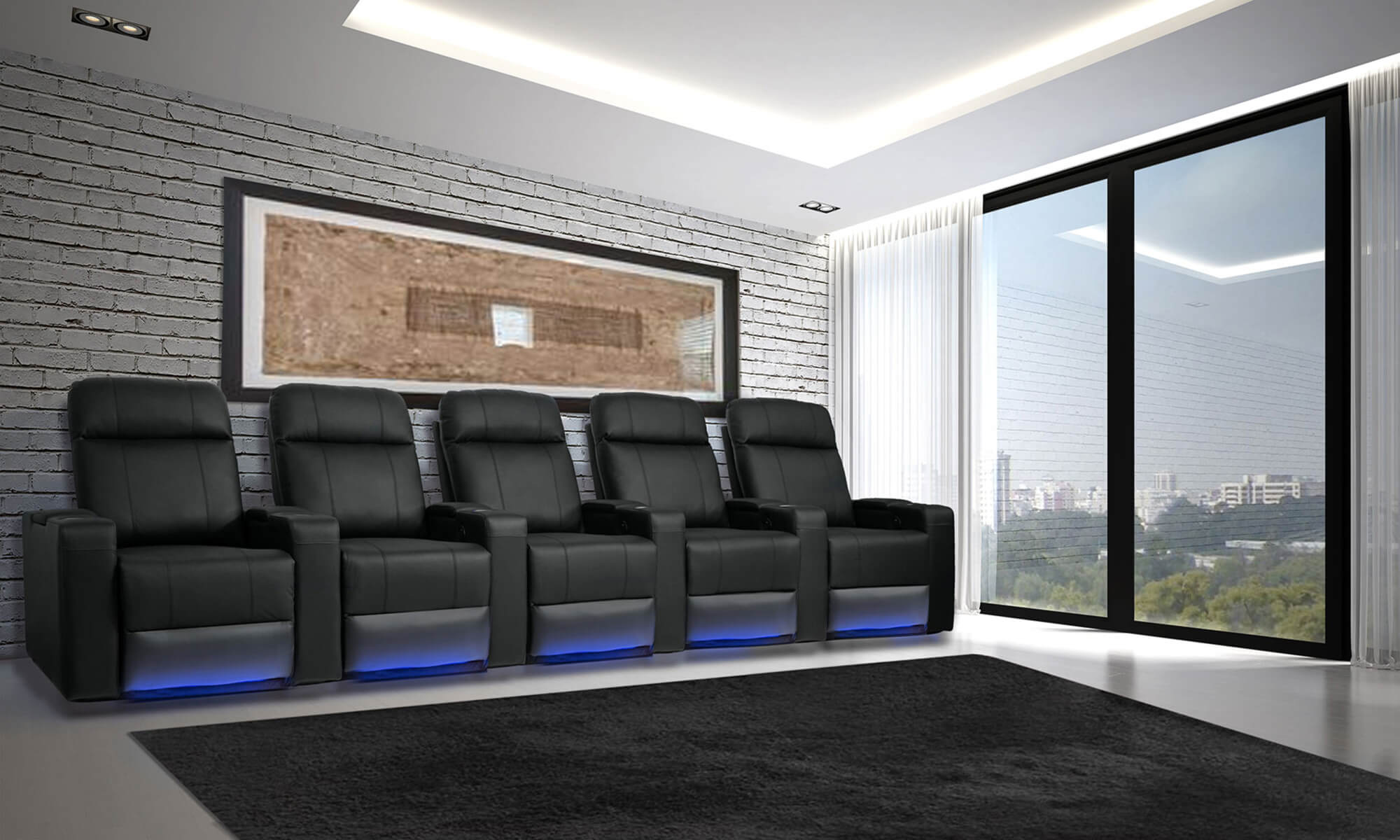 Valencia Piacenza Home Theater Seats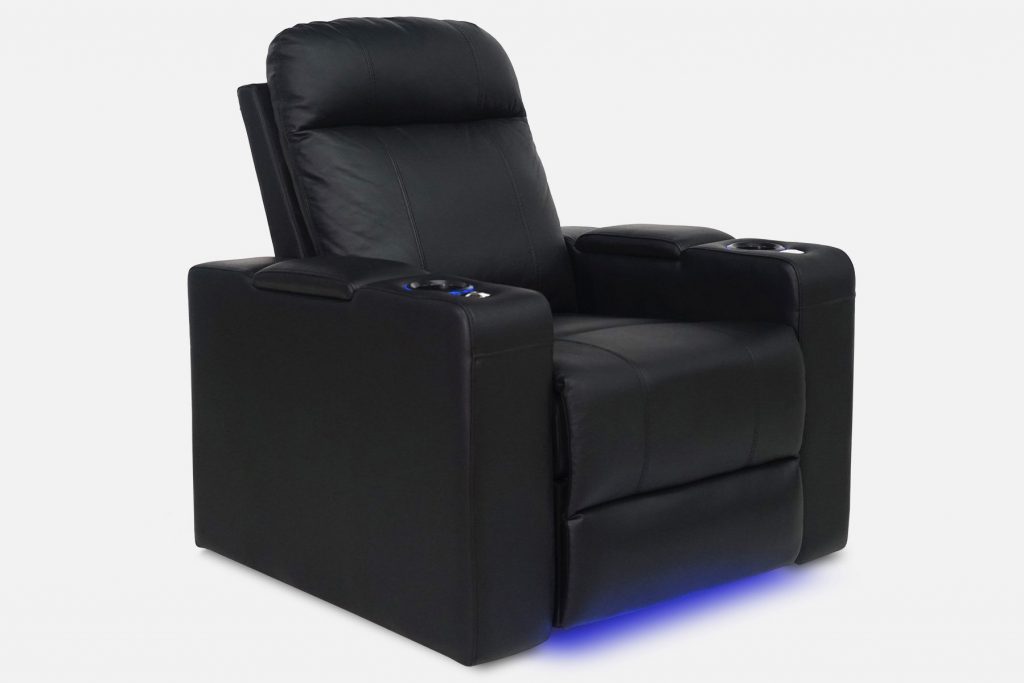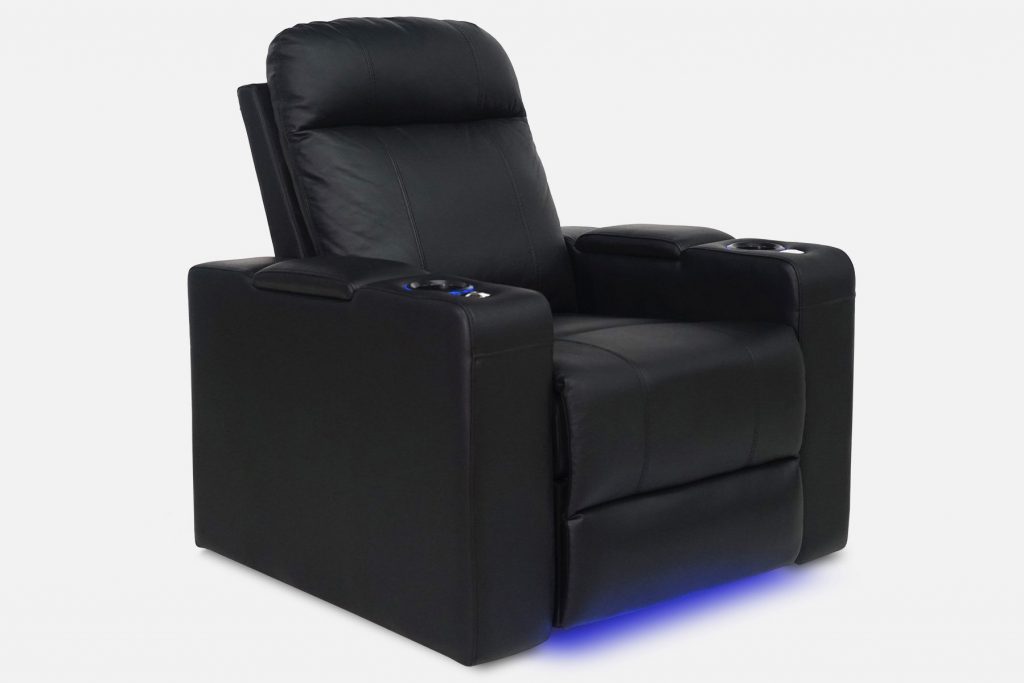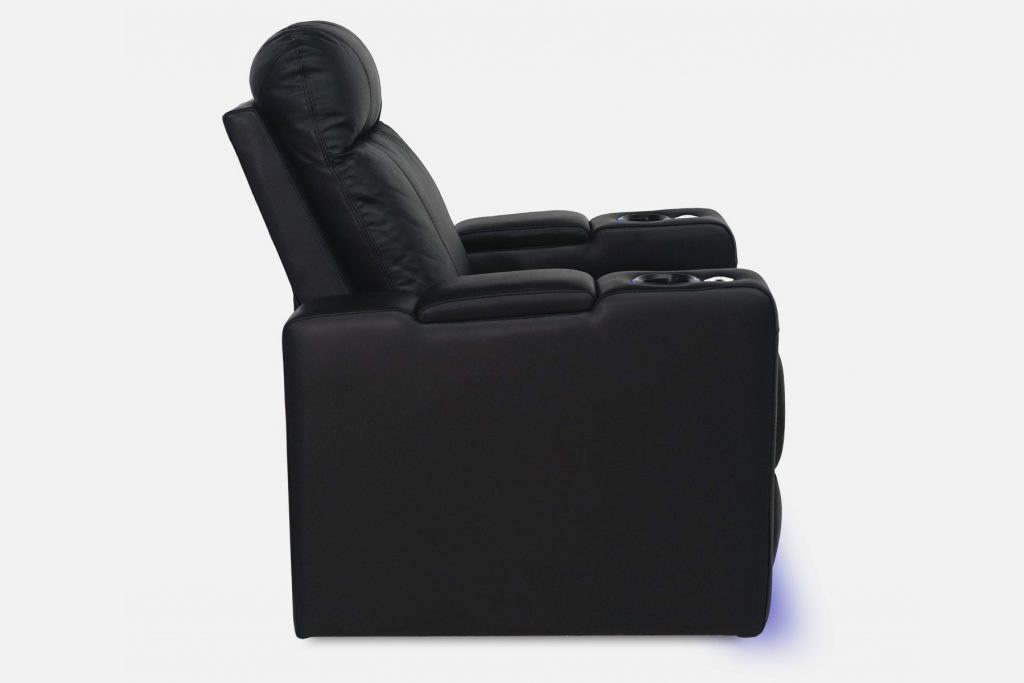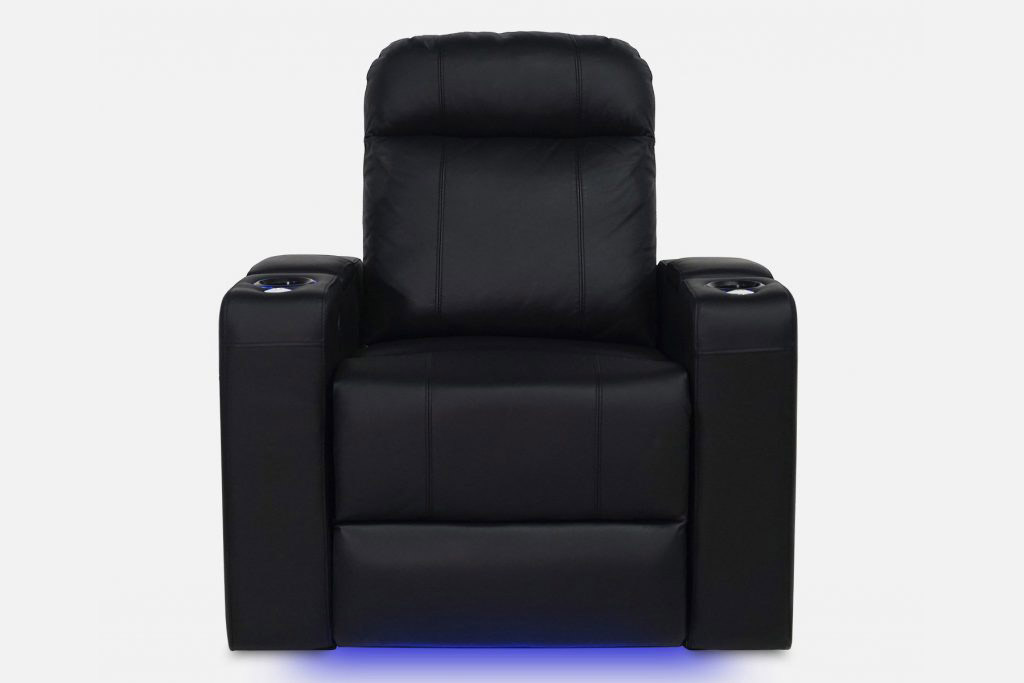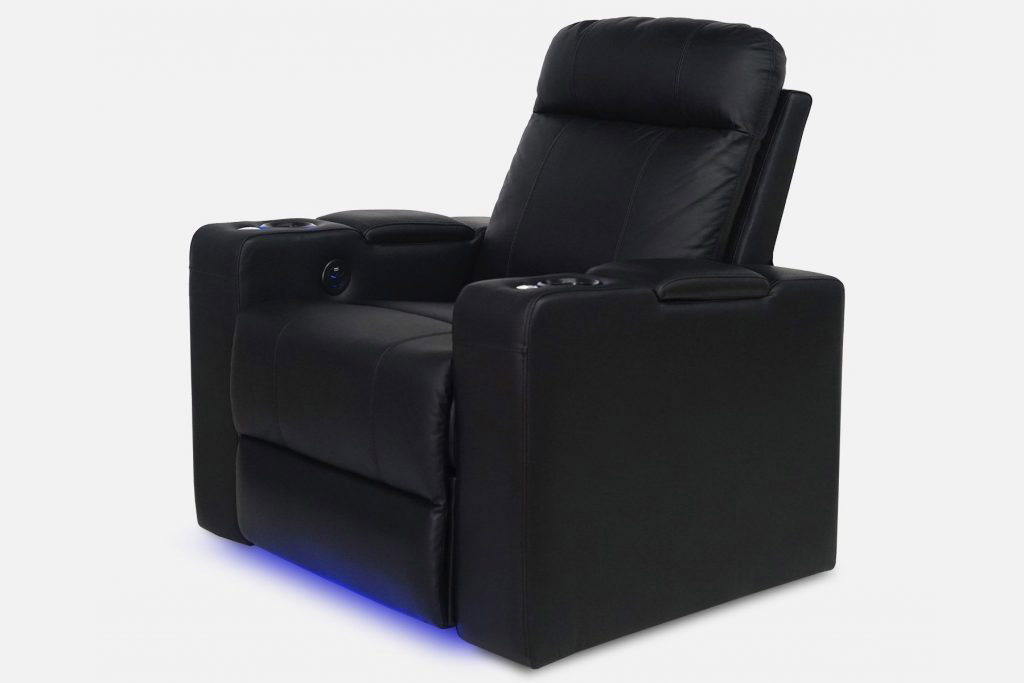 With a timeless design, Piacenza offers a great combination of comfort and quality. The extra wide armrests and seating area give you a truly VIP experience away from the theatre. With LED cup-holders and ambient base lighting, Premium Top Grain Leather and power recline mechanism, Piacenza brings the best theatre experience to your home.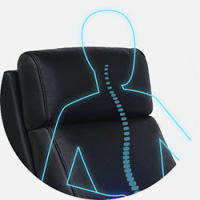 Ergonomic Comfort
Engineered with the human body in mind, Valencia home theater seating is designed for comfort, paired with a sleek design built to provide unparalleled satisfaction.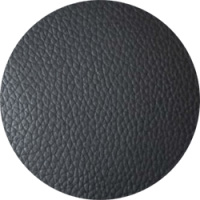 Supple Top Grain Leather 9000
Smooth and durable, enjoy the comfort and durability of leather. All seating surfaces are dressed in the finest quality leather, that will only get better with time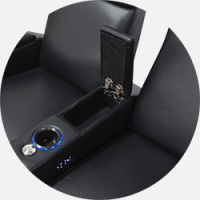 Hide-Away Storage
In your home theater, you want a place close at hand to keep all of your remotes, snacks and other devices. The convenient hideaway storage keeps everything within easy reach.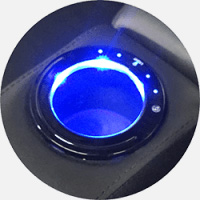 LED Ambient Lighting
A premium home theater room is all about the little details. Our seating options offer subtle LED ambient lighting that will raise your home cinema to the next level.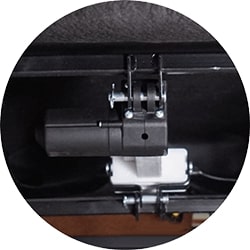 Smooth Motorized Recline
No more complicated mechanism. Our tried-and-true motorized system makes it easy for every member of the family to adjust their seat to fit their needs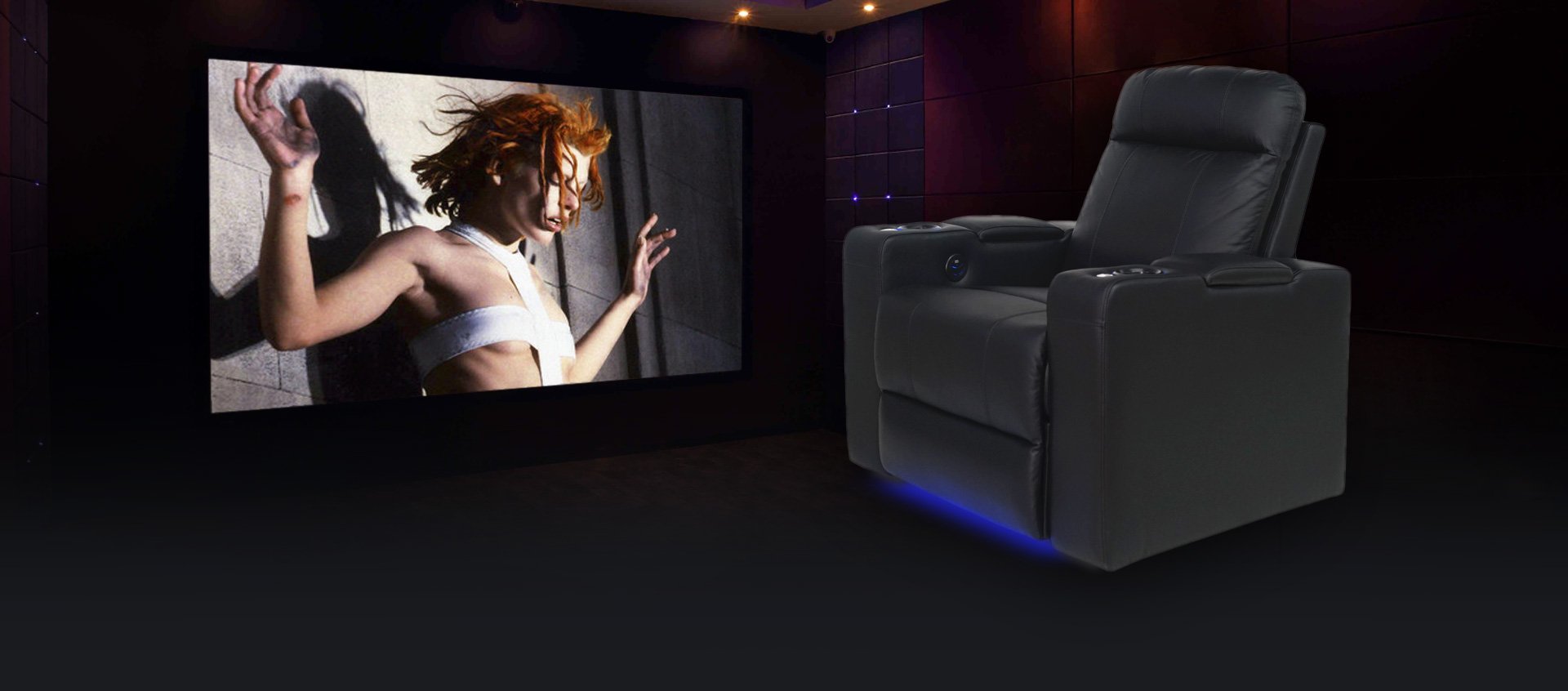 "It had no fire, no energy, no nothing! Y'know I got a Show to run here, and it must pop POP POP!"

– DJ Ruby Rhod
At Your Convenience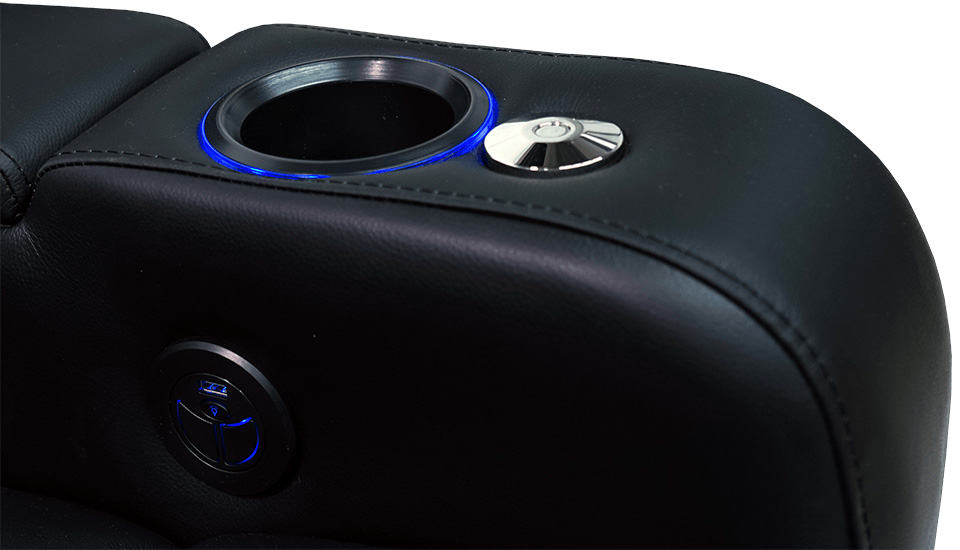 With a USB charging port, accessory mounting point, LED lights and motorized controls, always close at hand on your home theater seating, your next movie night doesn't get much easier.
Wood & Steel Construction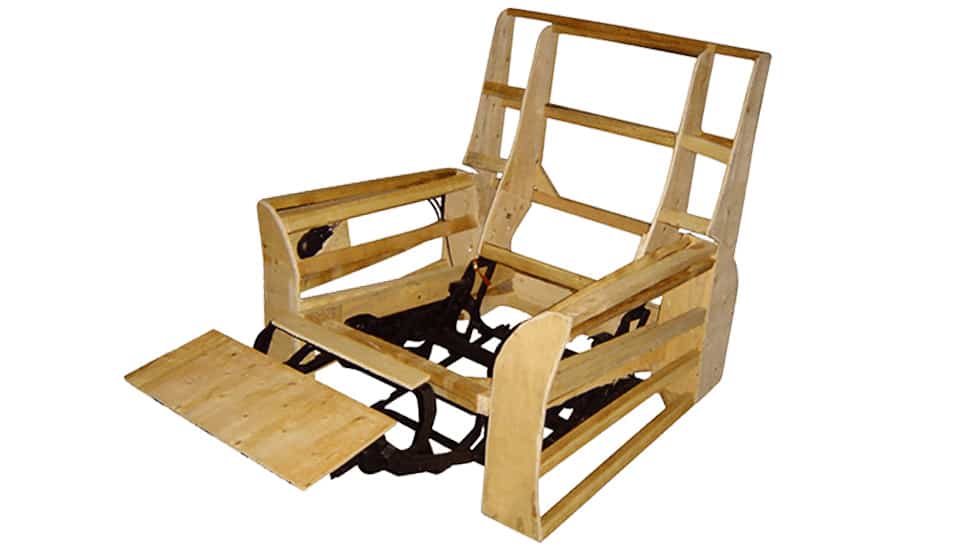 Ensure your home theater keeps up with your lifestyle. The steel and wood construction of our seating options offers durable furniture that will stand the test of time.
Full Spectrum of Colors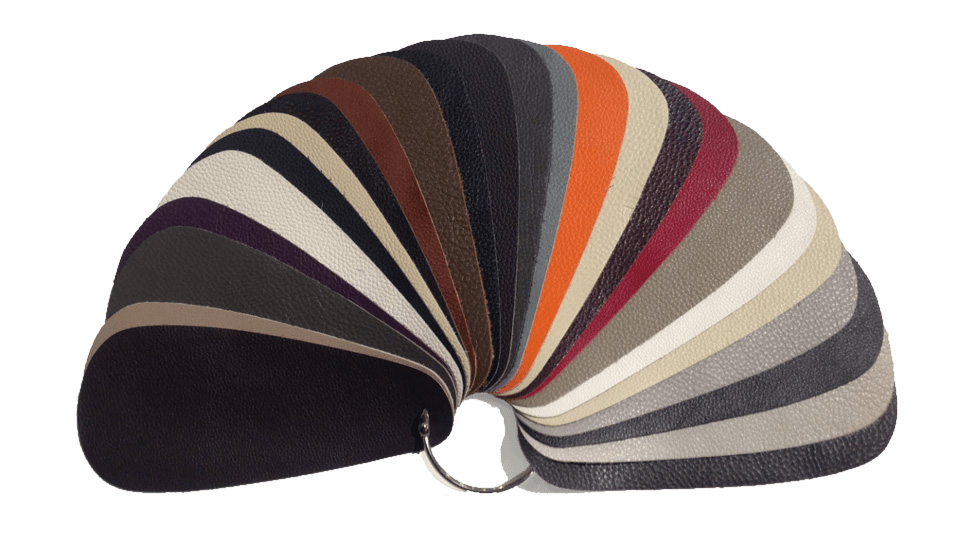 Make your home theater truly yours and customize every last detail. We offer a wide range of options to ensure your seating perfectly complements your style.
Wall-Hugging Recliner Design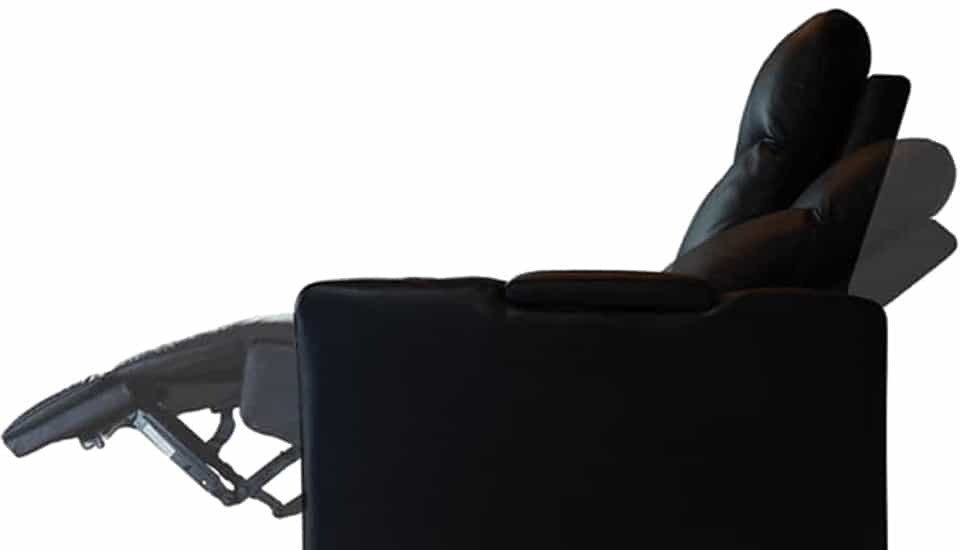 Whether you want a cozy 4-seat family room or a full-fledged cinema right in your house, you can have it all. Even fully reclined, everyone will have enough room to relax.
2 Year Pro-Rated Manufacturer's Warranty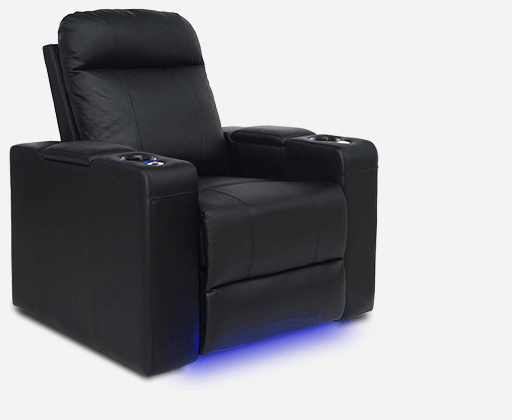 Seating Configuration
Single

Height
42 in / 106.7 cm
Width
38 in / 96.5 cm
Depth
38.75 in / 98.42 cm
Depth Extended
65 in / 165.1 cm
Row of 2

Height
42 in / 106.7 cm
Width
69 in / 175.3 cm
Depth
38.75 in / 98.42 cm
Depth Extended
65 in / 165.1 cm
Row of 3

Height
42 in / 106.7 cm
Width
100 in / 254 cm
Depth
38.75 in / 98.42 cm
Depth Extended
65 in / 165.1 cm
Row of 4
Height
42 in / 106.7 cm
Width
131 in /332.7 cm
Depth
38.75 in / 98.42 cm
Depth Extended
65 in / 165.1 cm
Row of 5

Height
42 in / 106.7 cm
Width
162 in / 411.5 cm
Depth
38.75 in / 98.42 cm
Depth Extended
65 in / 165.1 cm