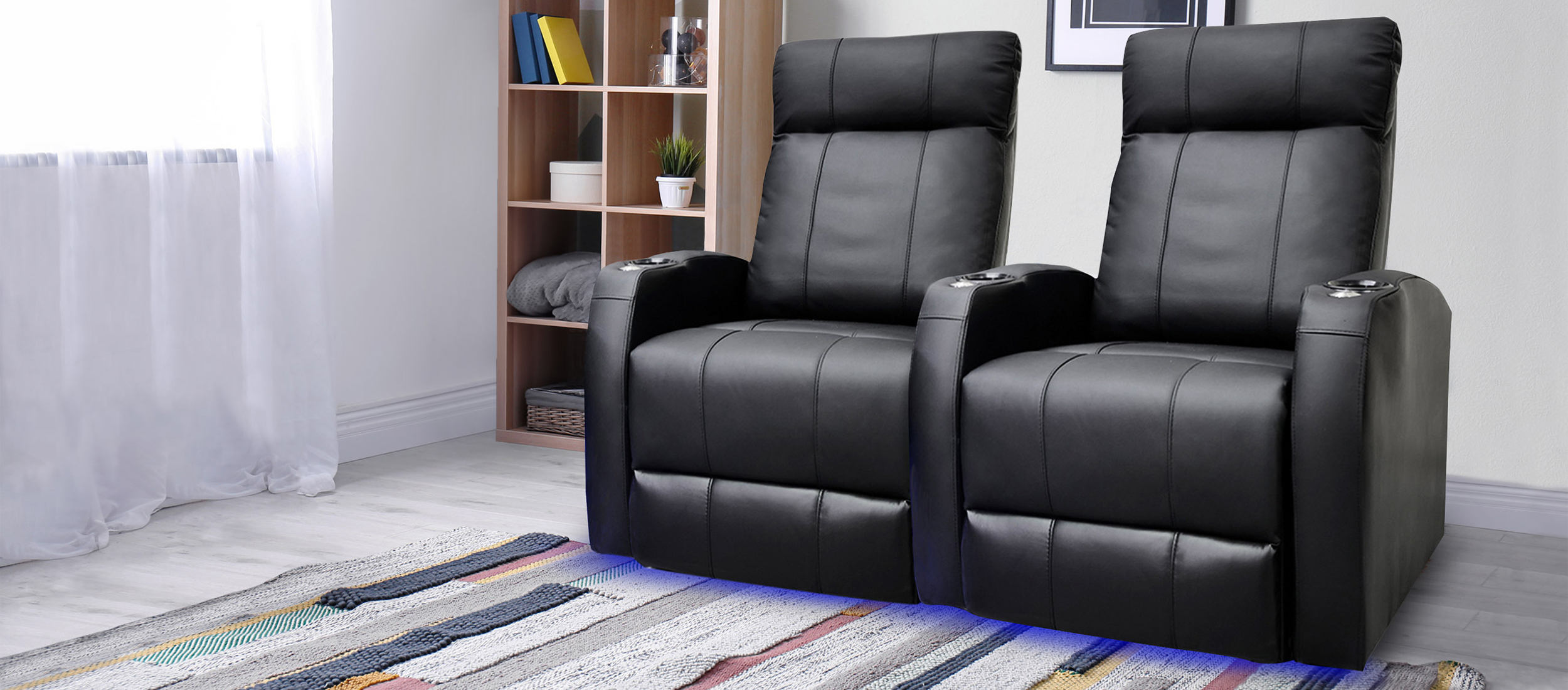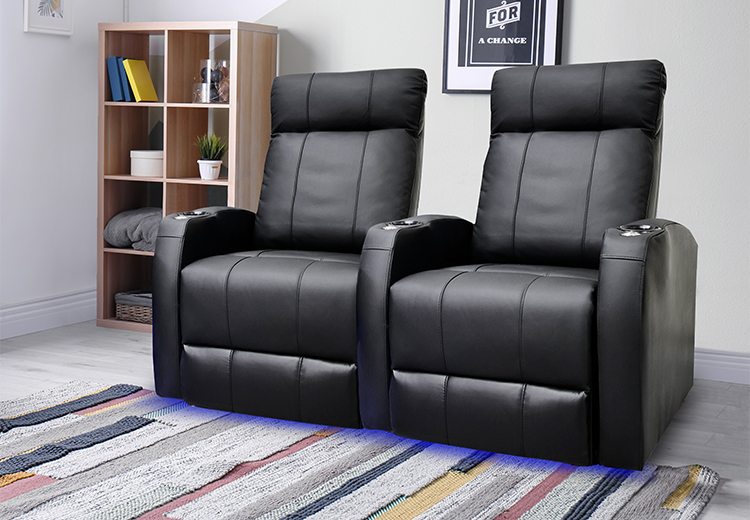 Valencia Syracuse Home Theater Seating
The Syracuse design by Valencia design focuses on the luxury and pure comfort of theater seating. Theater seating has become very popular over the last decade, replacing the frustrating wait time in a line of a cinema with comfort and luxury in your own home. Syracuse theater seating is an example of unique style and practicality.
Syracuse takes center stage; large enough to relax and feel alone in and rich in comfort, these seats are designed with comfort and luxury in mind. The comfort that the Syracuse offers is unparalleled, and given that it will be installed in your own home theater, you will never want to go to the "actual" movies again!
Premium Leather Selection
Click to Expand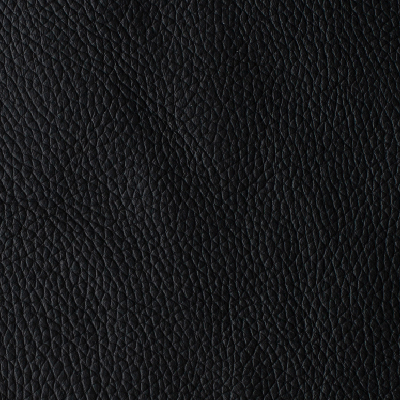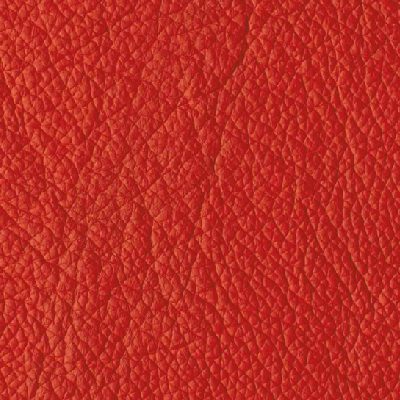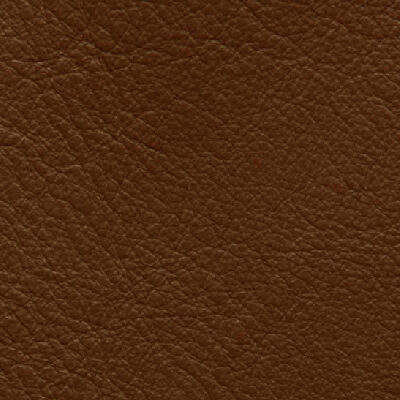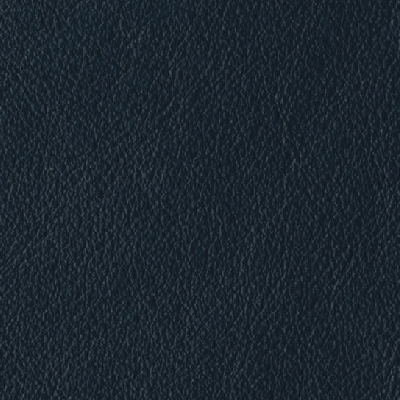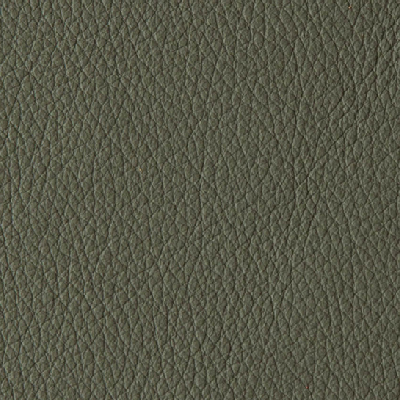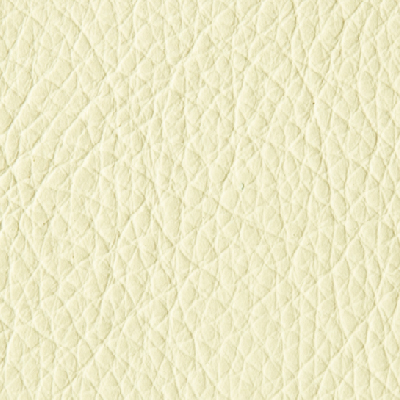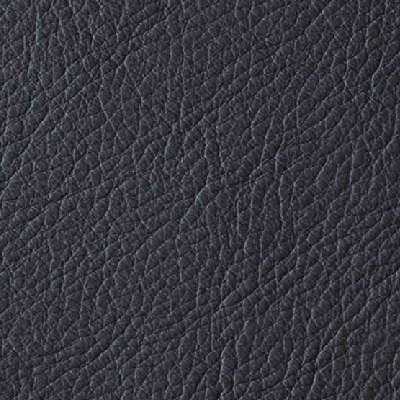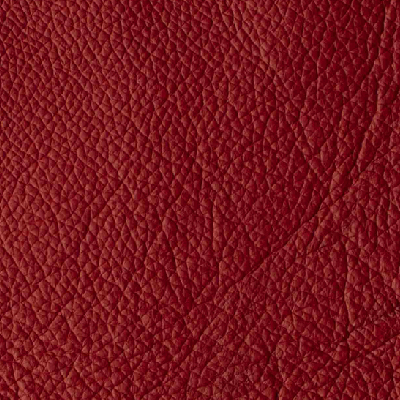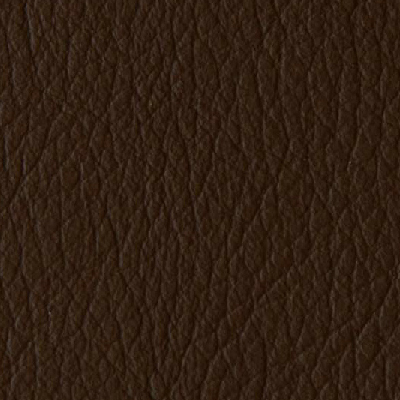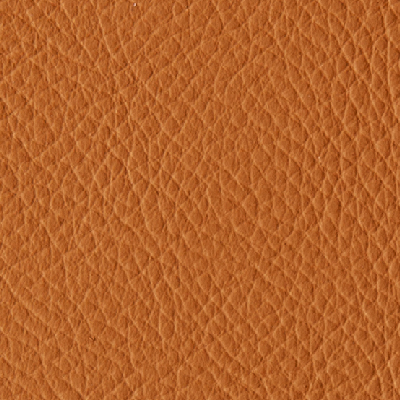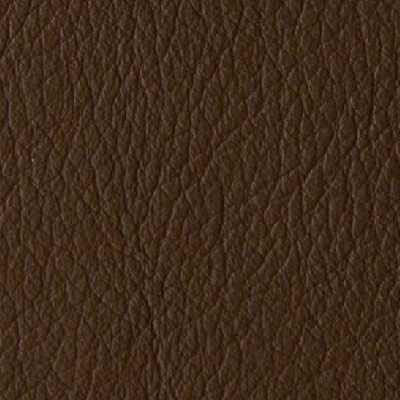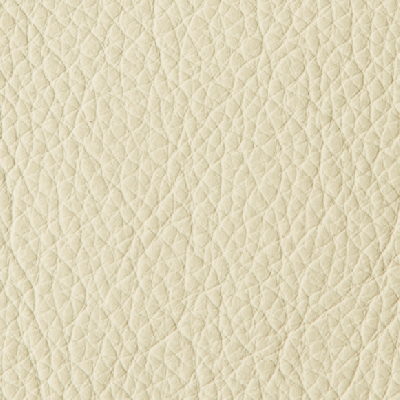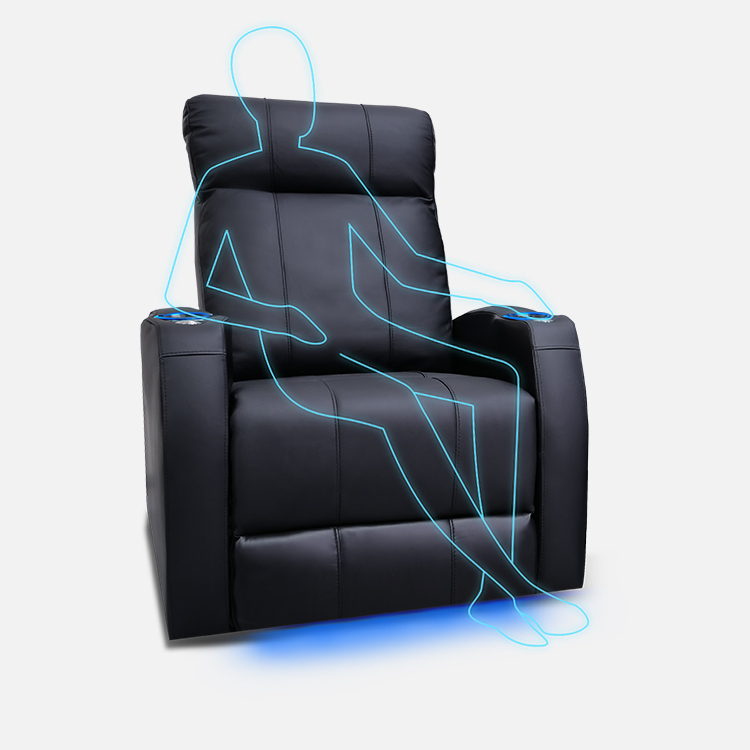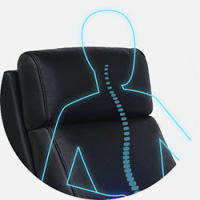 Ergonomic Comfort
Engineered with the human body in mind, Valencia home theater seating is designed for comfort, paired with a sleek design built to provide unparalleled satisfaction.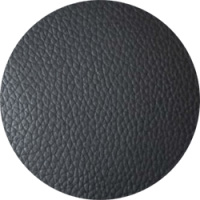 Top Grain Leather 9000
Smooth and durable, enjoy the comfort and durability of leather. All seating surfaces are dressed in the finest quality leather, that will only get better with time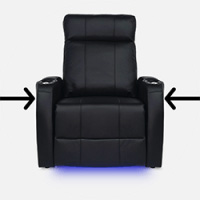 Space Saving Design
Built to save the most space while still feeling roomy and comfortable, Syracuse has been engineered to provide an amazing movie experience regardless of the size of your room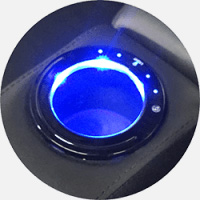 LED Ambient Lighting
A premium home theater room is all about the little details. Our seating options offer subtle LED ambient lighting that will raise your home cinema to the next level.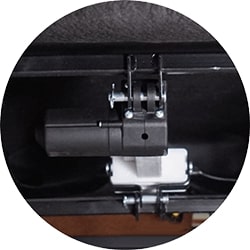 Smooth Motorized Recline
No more complicated mechanism. Our tried-and-true motorized system makes it easy for every member of the family to adjust their seat to fit their needs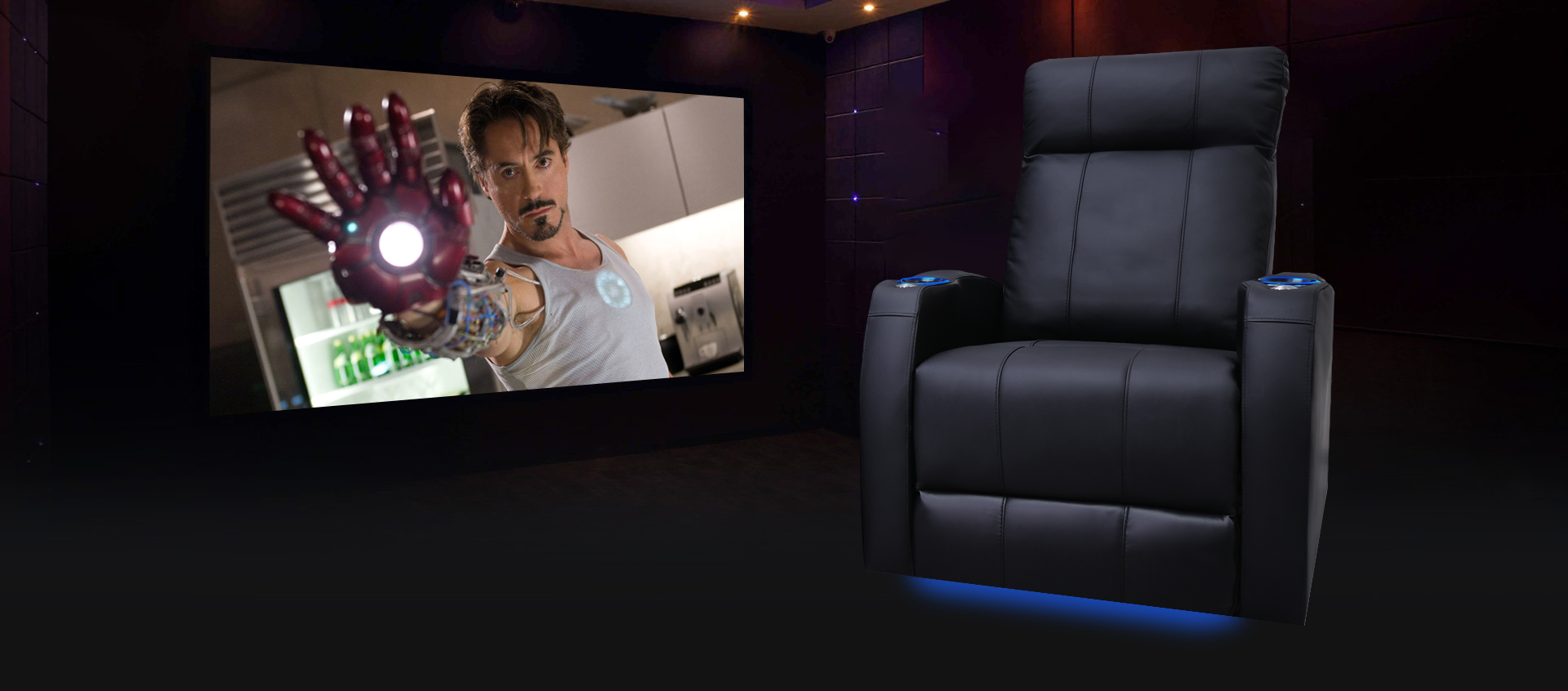 "I had my eyes opened. I came to realize that I had more to offer this world than just making things that blow up."

– Tony Stark
At Your Convenience
With a USB charging port, accessory mounting point, LED lights and motorized controls, always close at hand on your home theater seating, your next movie night doesn't get much easier.
Leggett & Platt Mechanism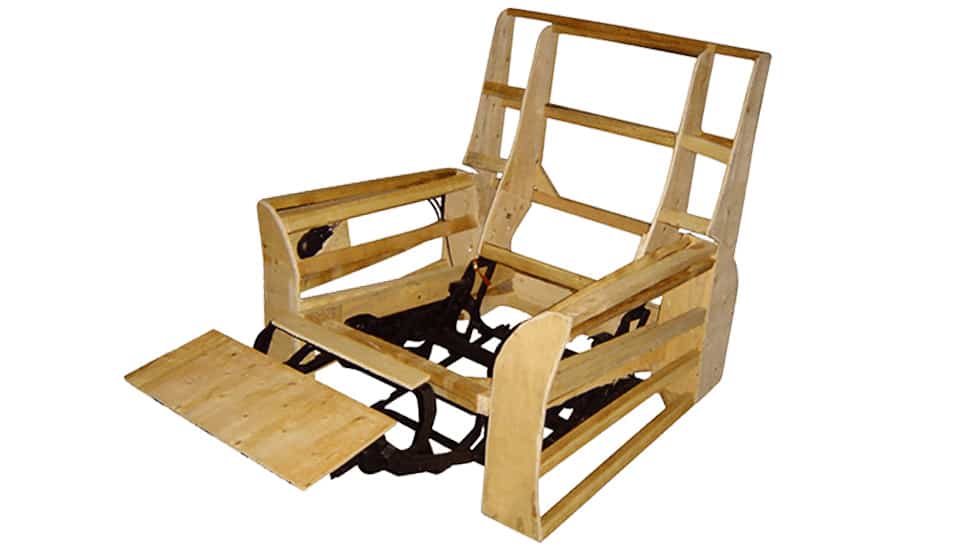 Ensure your home theater keeps up with your lifestyle. The steel and wood construction of our seating options offers durable furniture that will stand the test of time.
Full Spectrum of Colors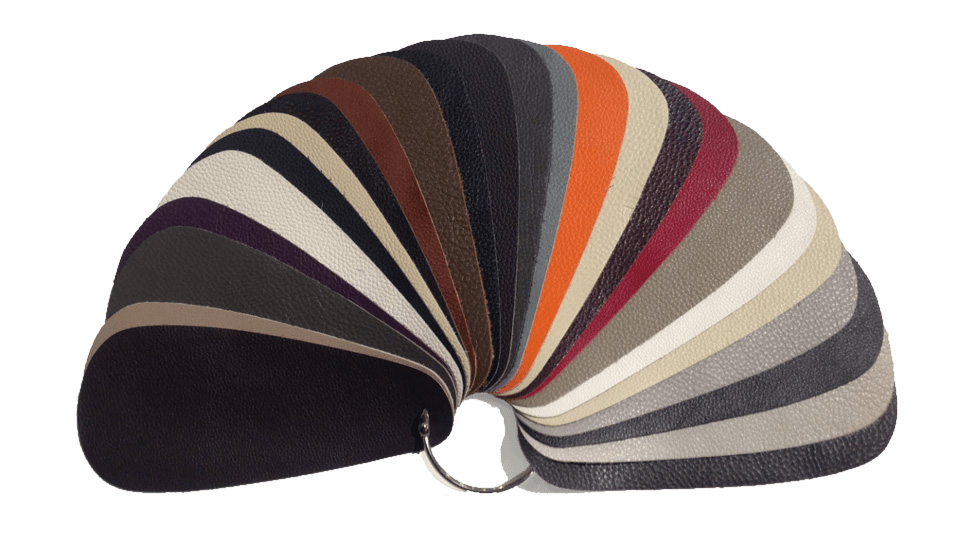 Make your home theater truly yours and customize every last detail. We offer a wide range of options to ensure your seating perfectly complements your style.
Wall-Hugging Recliner Design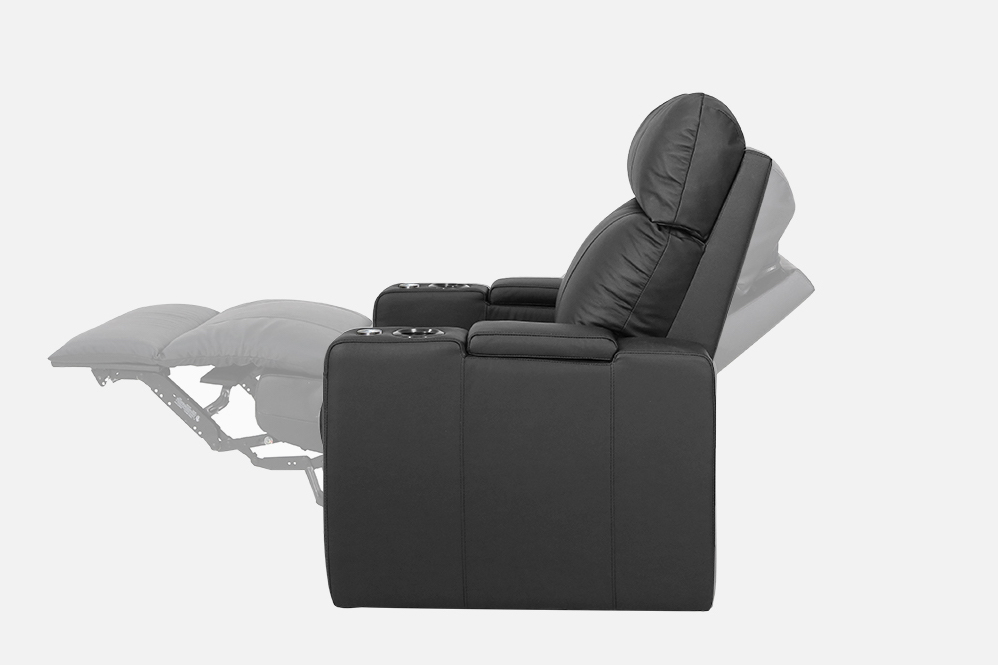 Never waste an inch with our signature wall hugging design. Engineered to make the most out of any space while provide an expansive feeling, even when fully reclined!
We Build Customized Designs For You
Syracuse Comfort Index
Pressure Distribution

930
Postural Support

940
Material Resiliency

950
Ergonomics

940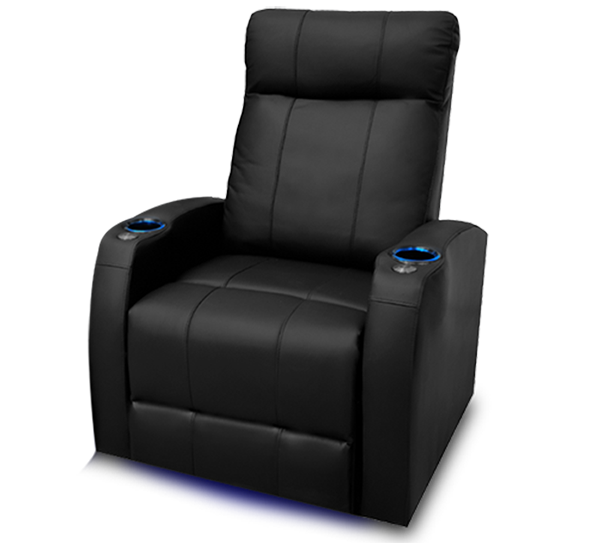 SYRACUSE COMFORT INDEX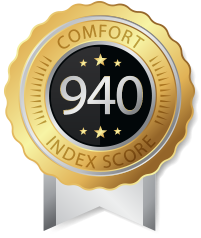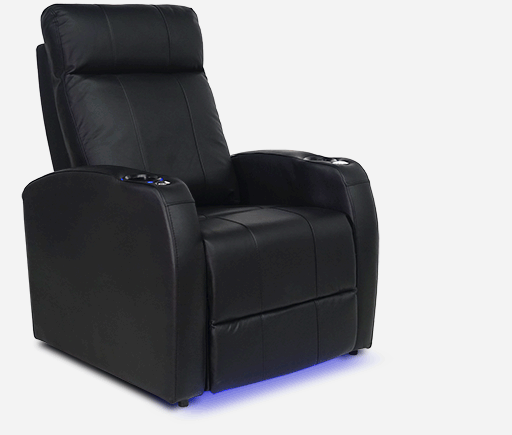 Single
Height
43¾ in / 106 cm
Width
31¼ in / 79.5 cm
Depth
38¾ in / 98.5 cm
Depth – Extended
68 in / 173 cm

Row of 2
Height
43¾ in / 106 cm
Width
58 in / 147.5 cm
Depth
38¾ in / 98.5 cm
Depth – Extended
68 in / 173 cm

Row of 3
Height
43¾ in / 106 cm
Width
84¾ in / 215.5 cm
Depth
38¾ in / 98.5 cm
Depth – Extended
68 in / 173 cm

Row of 4
Height
43¾ in / 106 cm
Width
111½ in / 283.5 cm
Depth
38¾ in / 98.5 cm
Depth – Extended
68 in / 173 cm

Row of 5
Height
43¾ in / 106 cm
Width
138¼ in / 351.5 cm
Depth
38¾ in / 98.5 cm
Depth – Extended
68 in / 173 cm

Loveseat
Height
43¾ in / 106 cm
Width
53½ in / 136 cm
Depth
38¾ in / 98.5 cm
Depth – Extended
68 in / 173 cm

Set of 3
Height
43¾ in / 106 cm
Width
75¾ in / 192.5 cm
Depth
38¾ in / 98.5 cm
Depth – Extended
68 in / 173 cm

Set of 4
Height
43¾ in / 106 cm
Width
98 in / 248 cm
Depth
38¾ in / 98.5 cm
Depth – Extended
68 in / 173 cm

Curved Row of 2
Height
43¾ in / 106 cm
Width
65¾ in / 167 cm
Depth
40½ in / 103 cm
Depth – Extended
69¾ in / 177.5 cm

Curved Row of 3
Height
43¾ in / 106 cm
Width
99¾ in / 253.5 cm
Depth
42¾ in / 108.5 cm
Depth – Extended
72 in / 183 cm

Curved Row of 4
Height
43¾ in / 106 cm
Width
133¼ in / 338.5 cm
Depth
46 in / 116.5 cm
Depth – Extended
75¼ in / 191 cm
Curved Row of 5
Height
43¾ in / 106 cm
Width
166¼ in / 422.5 cm
Depth
50½ in / 128.5 cm
Depth – Extended
79¾ in / 202.5 cm

Curved Loveseat Center
Height
43¾ in / 106 cm
Width
122 in / 310 cm
Depth
42¾ in / 108.5 cm
Depth – Extended
72 in / 183 cm

Loveseat Right
Height
43¾ in / 106 cm
Width
80¼ in / 204 cm
Depth
38¾ in / 98.5 cm
Depth – Extended
68 in / 173 cm
Loveseat Left
Height
43¾ in / 106 cm
Width
80¼ in / 204 cm
Depth
38¾ in / 98.5 cm
Depth – Extended
68 in / 173 cm

Double Loveseat
Height
43¾ in / 106 cm
Width
102½ in / 260.5 cm
Depth
38¾ in / 98.5 cm
Depth – Extended
68 in / 173 cm

Loveseat Center
Height
43¾ in / 106 cm
Width
107 in / 272 cm
Depth
38¾ in / 98.5 cm
Depth – Extended
68 in / 173 cm

Row of 5 Set of 3 Center
Height
43¾ in / 106 cm
Width
129¼ in / 328.5 cm
Depth
38¾ in / 98.5 cm
Depth – Extended
68 in / 173 cm
2 Year Pro-Rated Manufacturer's Warranty