Crafted for those who demand nothing but the best, the Monza is a masterpiece of comfort and style. Its sleek design, featuring carbon fiber arm detailing, embodies a sense of velocity and modern sophistication while ensuring lasting durability. Enveloped in Premium Top Grain 15000 Nappa Leather, Monza pampers you with lavish comfort.
Valencia Lifestyle Collection
The Jasper Leather Sofa boasts a luxurious upholstery in a rich cognac hue. This top-quality leather not only exudes sophistication but also promises a supple, inviting texture that beckons you to sink in and unwind. 
The sofa's modern elegance is accentuated by its sleek metal legs that not only provide stability but also add a touch of contemporary charm. The minimalist design is adorned with subtle yet captivating details. 
Behind the elegance of our Artisan Leather Sofas lies a sturdy foundation of carefully selected, handcrafted wood frames. Each frame is expertly constructed to provide not only structural integrity but also a touch of natural beauty.
Choose from an array of versatile configurations to tailor your Artisan Leather Sofa to your unique living space, ensuring both style and functionality seamlessly merge in your home.
The pista transforms your living space into a haven of style and functionality. experience a new level of comfort and sophistication with pista – the ultimate choice in luxury seating.

Take charge of your comfort with the Pista's control panel, offering precise adjustments for your ideal recline experience.
Indulge in leisurely luxury with the Andria Lounge Sofa's exquisite lounge pieces. Designed for ultimate comfort, the right and left lounges offer a spacious retreat to unwind and stretch out.

Effortlessly transition from sitting upright to a fully reclined position, allowing you to find your perfect level of comfort.
Introducing the Parma Chesterfield Sofa: Where Classic Elegance Meets Unparalleled Comfort. Adorned with exquisite tufted leather, this masterpiece redefines luxury. Crafted with high-end leather, available in opulent beige, timeless black, and rich roast chestnut.

Every inch of this masterpiece is meticulously crafted, from the hand-tufted leather arms to the precisely detailed stitching.
The Finn Sofa is a testament to thoughtful design. It's not just a piece of furniture, but a transformative element that adds practicality and beauty to your home.

Unlock additional seating options with the Finn Sofa's innovative hidden bar seats. Tucked away beneath the elegant frame, these seats offer a convenient and stylish solution for impromptu gatherings and relaxed conversations, ensuring you always have room for more in your living space
The Grosseto's design transcends trends, making it a versatile choice for a range of interior styles. Whether in a contemporary loft or a classic living room, this sofa effortlessly complements its surroundings, elevating the aesthetic of any space.

Sink into the Grosseto's sumptuous cushioning and experience a level of relaxation that only premium leather can offer. The ultra foam backrests provide unparalleled support, ensuring every moment on this sofa is a truly indulgent experience.
The clear angles, sturdy structure, and distinctive legs come together to create an understated yet impactful piece of furniture. The Varese sofa doesn't shout for attention; it quietly exudes an air of refinement, making it a versatile choice for various interior styles.

The Varese is more than furniture; it's a statement of minimalist luxury, curated for those who appreciate both style and relaxation.

Slip Into Something a Little More Comfortable
Connect body and mind in a space designed for ultimate comfort, inside and out. Enjoy a moment of true relaxation and forget about the rest of the world. Your own personal oasis; now in the middle of the home, and nothing in the world could be better than your own home theater seating.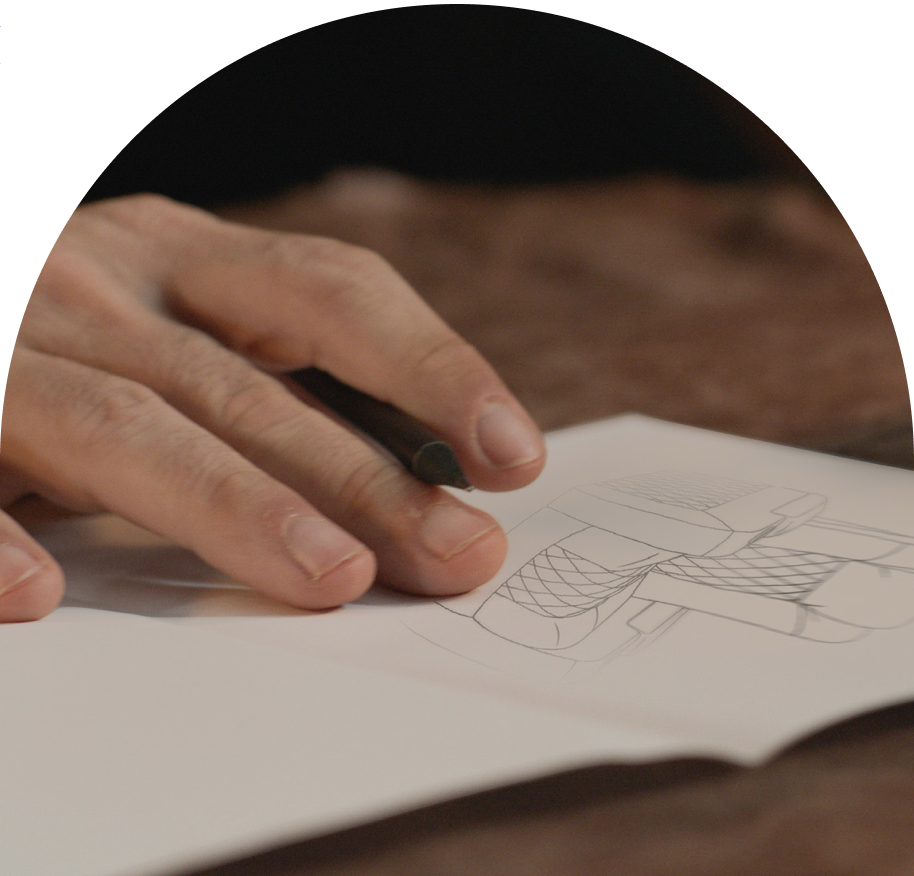 Designed with care, our seating showcases a high quality reclining mechanism designed to last for years with minimum upkeep. Enjoy your evenings for years to come!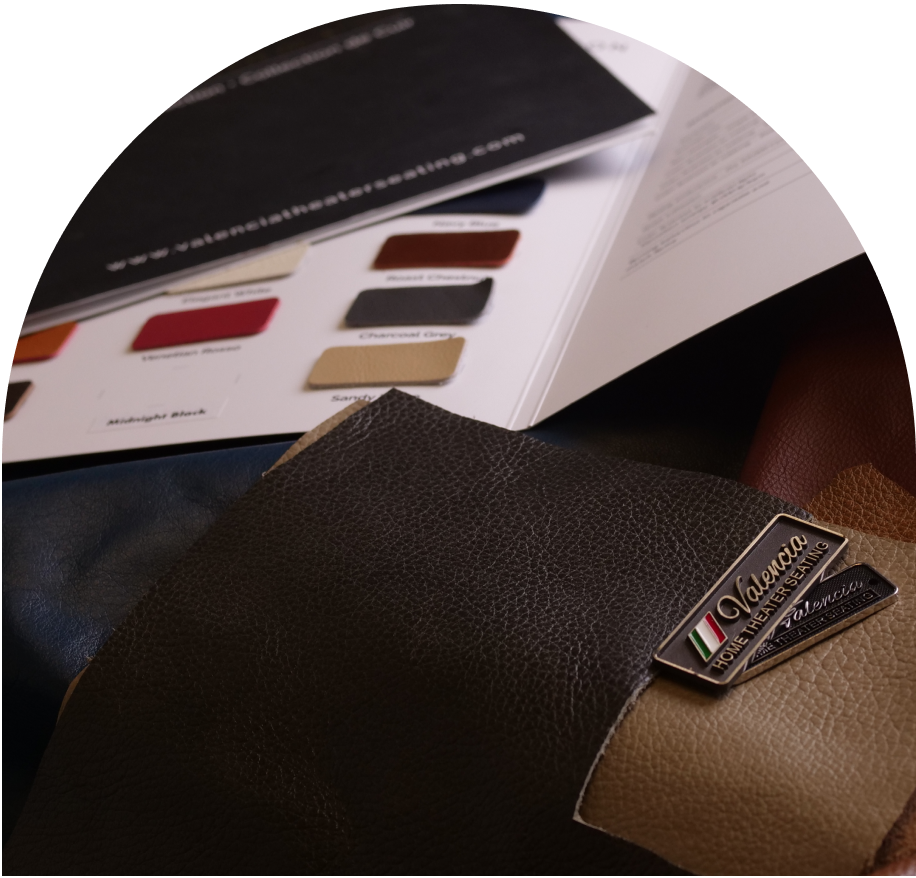 Bold colors or neutral classics? Available in any configuration you like, every chair is carefully created to fit your sense of style and make your home theater one of a kind.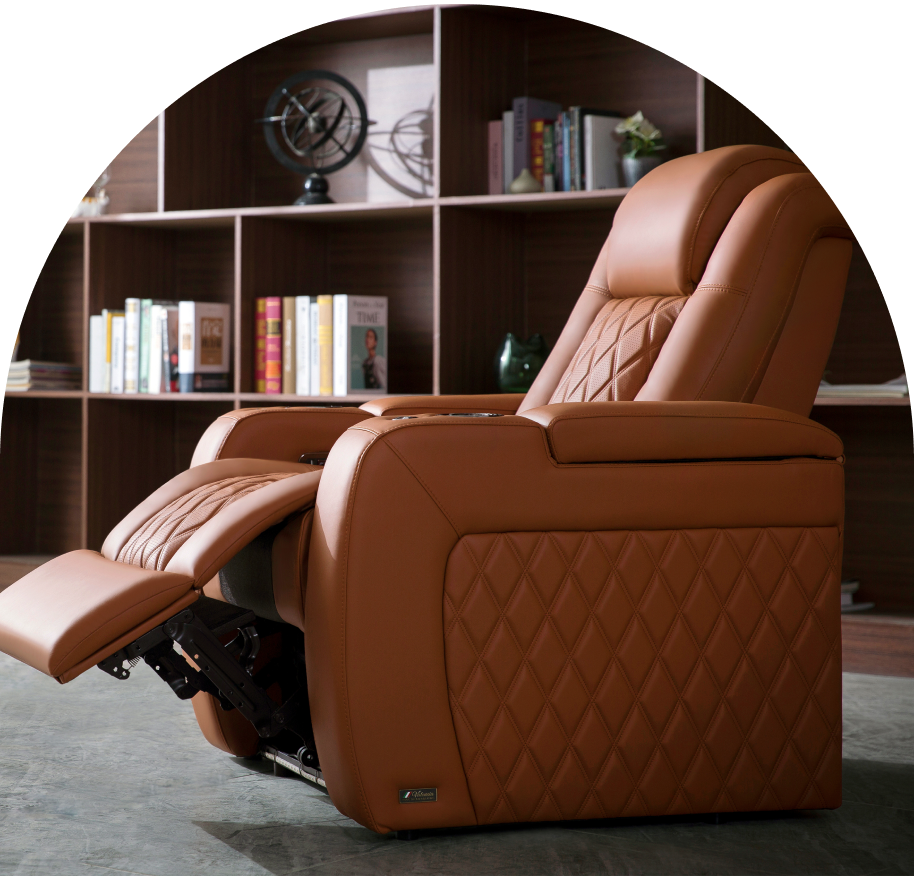 With our signature motorized recline system, your only worry will be what you're going to watch. Offering a buttery smooth transition, it's easy to get really comfortable.