Understanding that every home theater project is one-of-a-kind, we create home theater furniture that's more than just rows of recliners. We love to push design boundaries – in look and quality – to create luxurious, versatile home theater furniture that's accessible to anyone.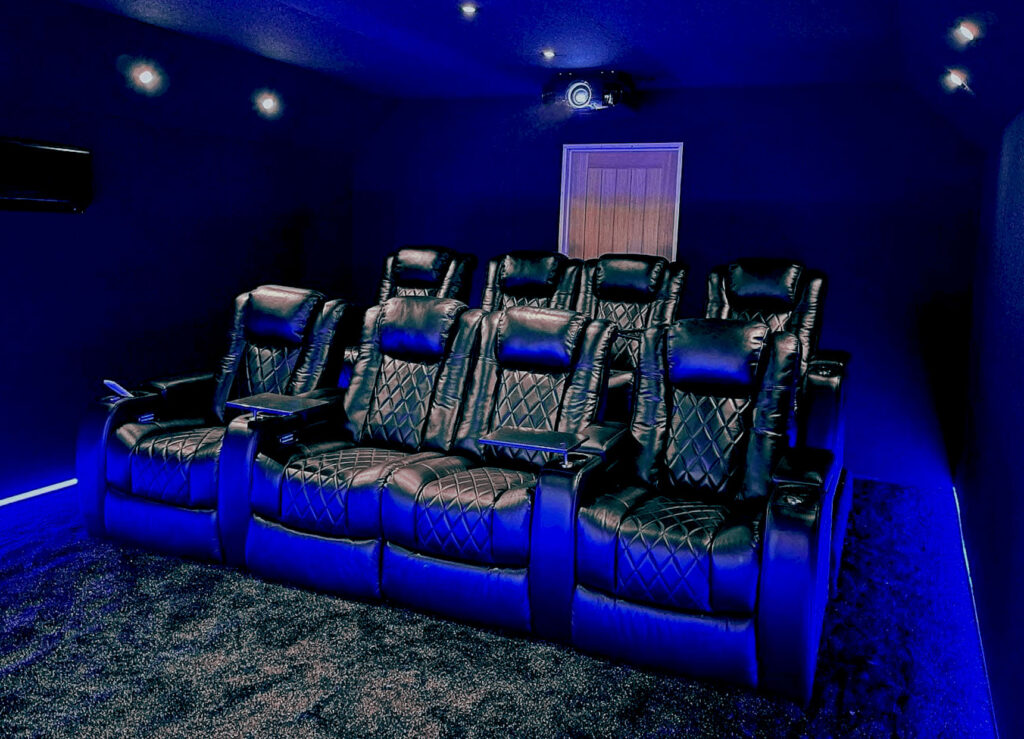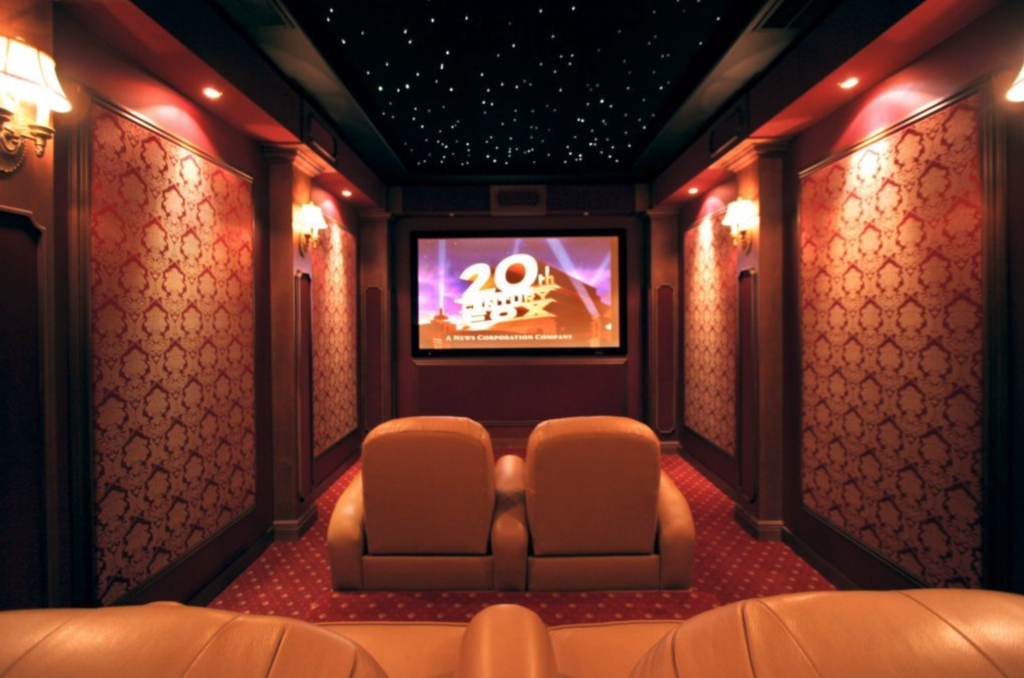 Consider a mixed layout. 
Speaking of home theater riser platforms, get your rows of home theater recliners and another piece of home theater furniture like a sectional or a couch with this seating idea – install one or two 3-seat rows of recliners, and then set a multimedia couch on a larger back riser platform. If you have the room, you could also try two theater-style loveseats angled towards the projector screen like the front curved rows of recliners.
Wall hugger theater seating is your friend.
Get the relaxation and comfort of a reclining theater chair without requiring a tonne of space behind the chair. Our wall-hugging reclining design is available for any of your home theater furniture ideas. 
The great thing about this space-saving reclining design, besides the comfort, is it minimizes necessary space between every row – not just the back one. You might very well be able to get one more row of theater seating than you thought possible in your compact home theater.