Designing a new home theater space is exciting, but it can also be daunting to build a room up from scratch. It's a mix of possibilities, measurements, limitations and creativity, especially when it comes to figuring the seating layout of your movie room. What if you don't necessarily want to stick to rows of theater recliners? Or don't have the space to?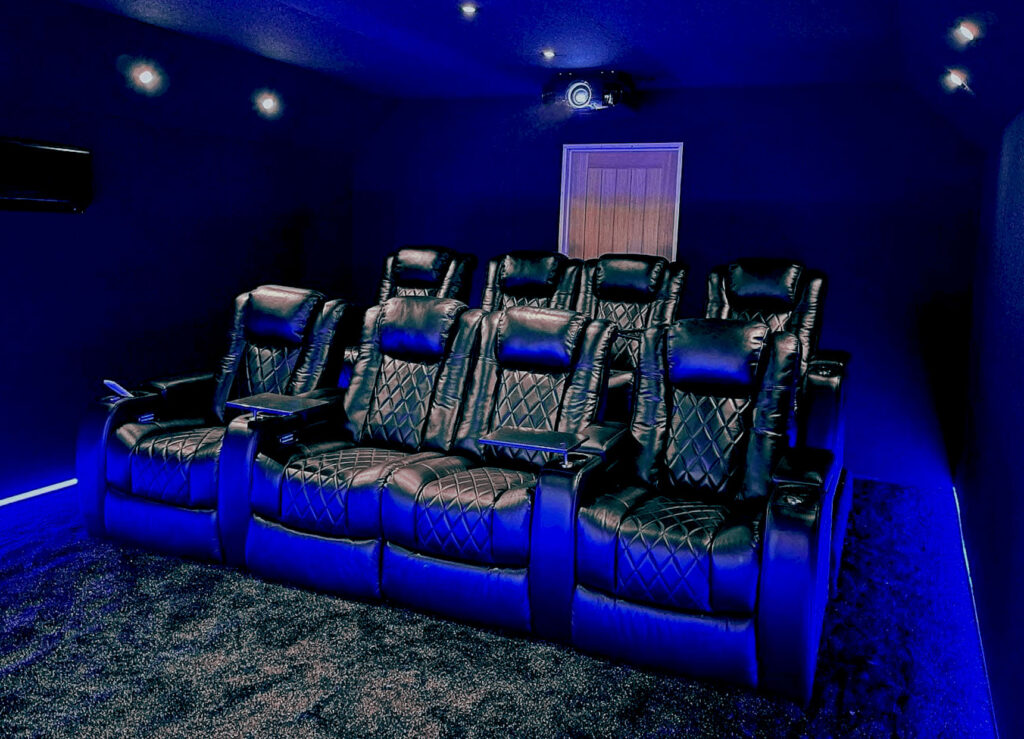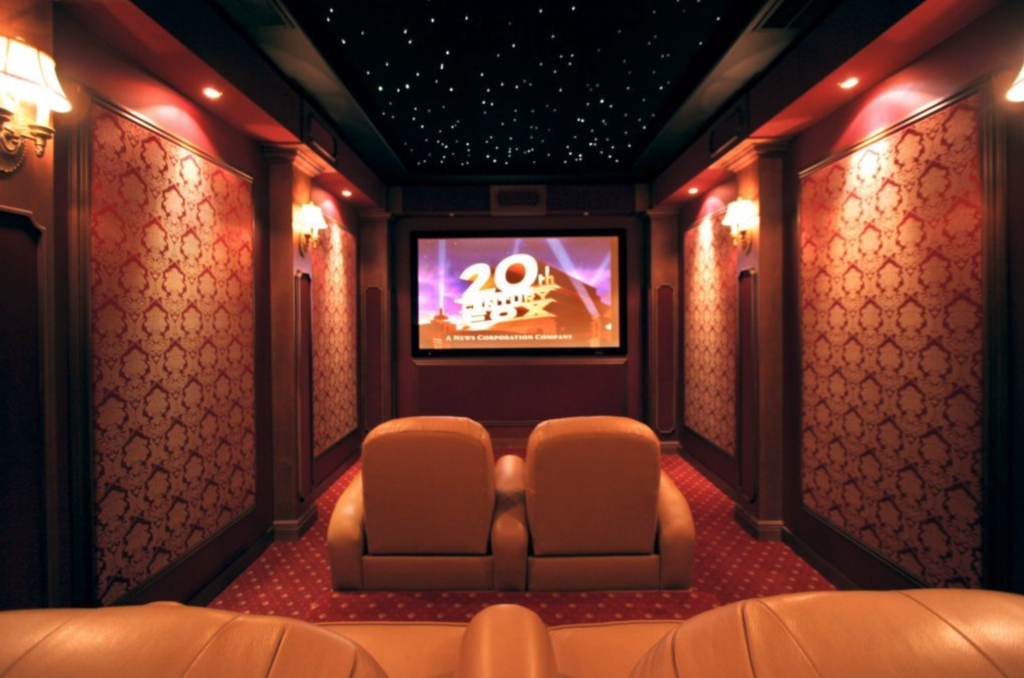 2. Consider a mixed layout. 
Speaking of home theater riser platforms, get your rows of home theater recliners and another piece of home theater furniture like a sectional or a couch with this seating idea – install one or two 3-seat rows of recliners, and then set a multimedia couch on a larger back riser platform. If you have the room, you could also try two theater-style loveseats angled towards the projector screen like the front curved rows of recliners.
3. Wall hugger theater seating is your friend.
Get the relaxation and comfort of a reclining theater chair without requiring a tonne of space behind the chair. Our wall-hugging reclining design is available for any of your home theater furniture ideas. 
The great thing about this space-saving reclining design, besides the comfort, is it minimizes necessary space between every row – not just the back one. You might very well be able to get one more row of theater seating than you thought possible in your compact home theater.
And of course, every home theater – especially the small ones – benefits from in-wall wiring.