Introducing the Andria Reclining Sofa - a premium leather sectional that marries elegance with unrivaled comfort.
The ANDRIA Crafted with Top Grain leather, this sectional masterpiece offers both style and relaxation.
Effortlessly transition from sitting upright to a fully reclined position, allowing you to find your perfect level of comfort.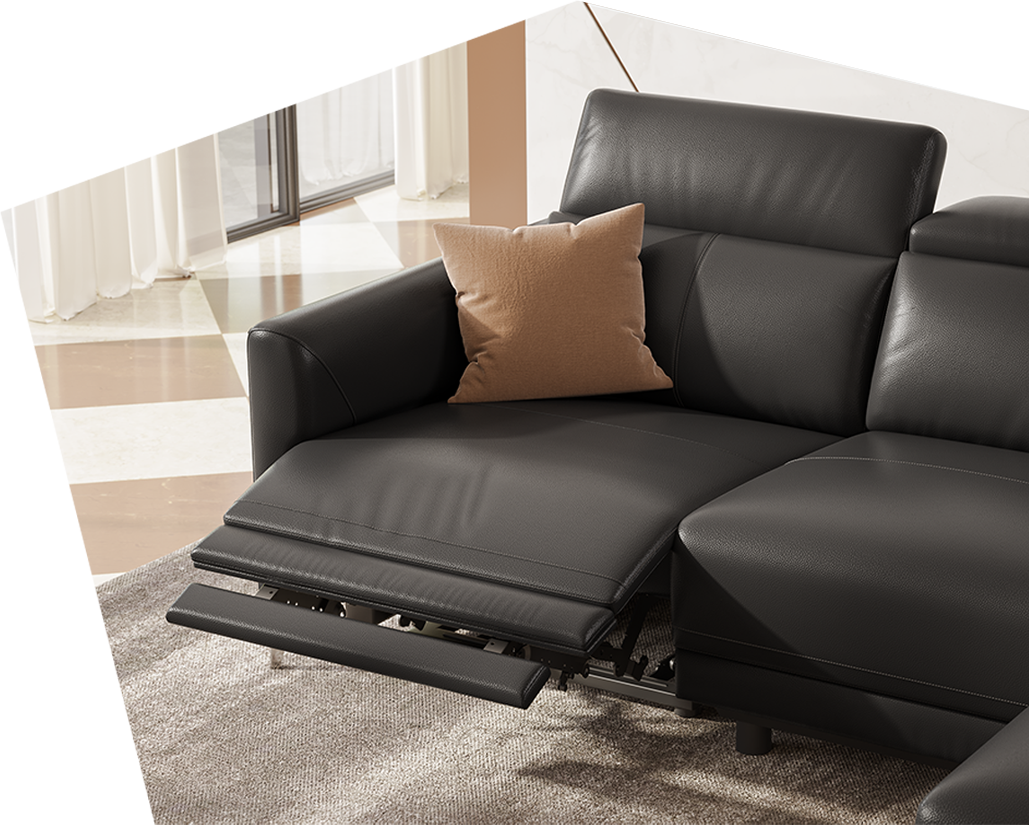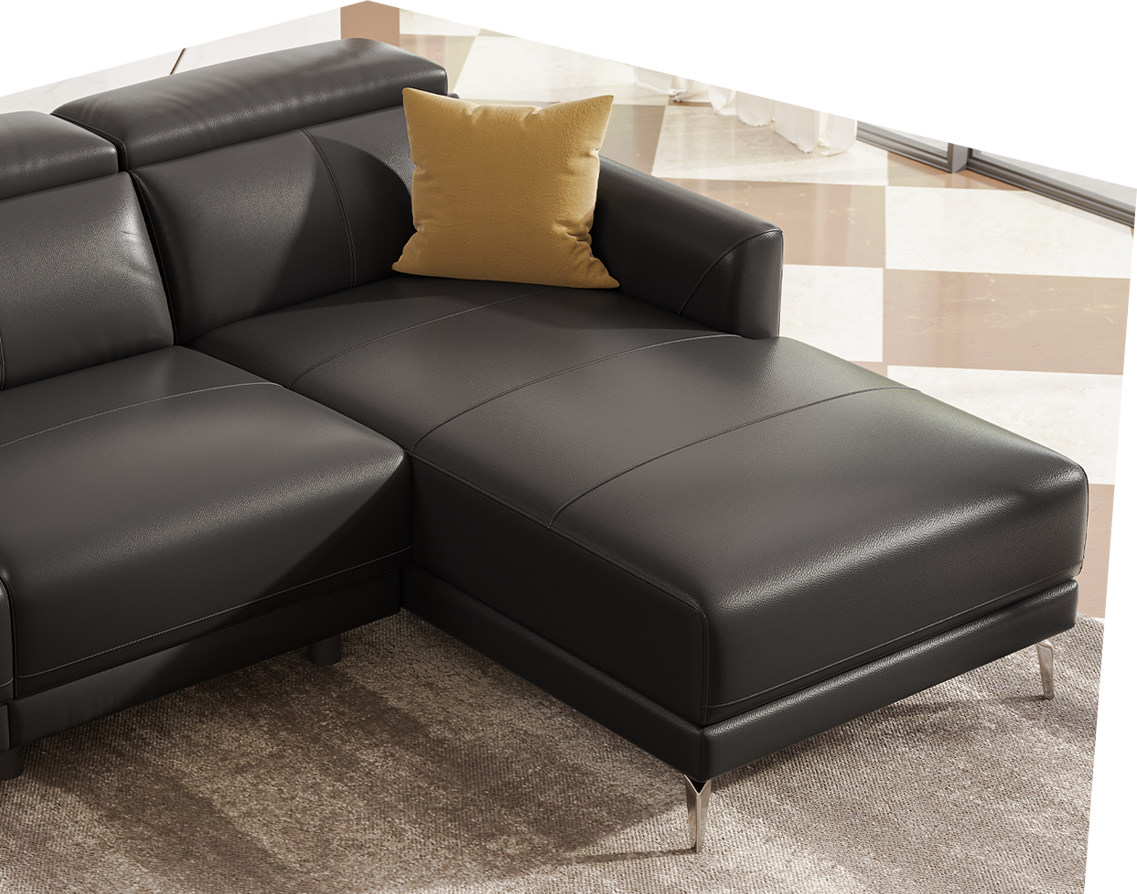 Indulge in leisurely luxury with the Andria Lounge Sofa's exquisite lounge pieces. Designed for ultimate comfort, the right and left lounges offer a spacious retreat to unwind and stretch out.
Experience tailored comfort with the Andria Lounge Sofa's Multi-Positions Manual-Flipped headrest feature. Easily adjust the headrest to find the perfect position for your relaxation.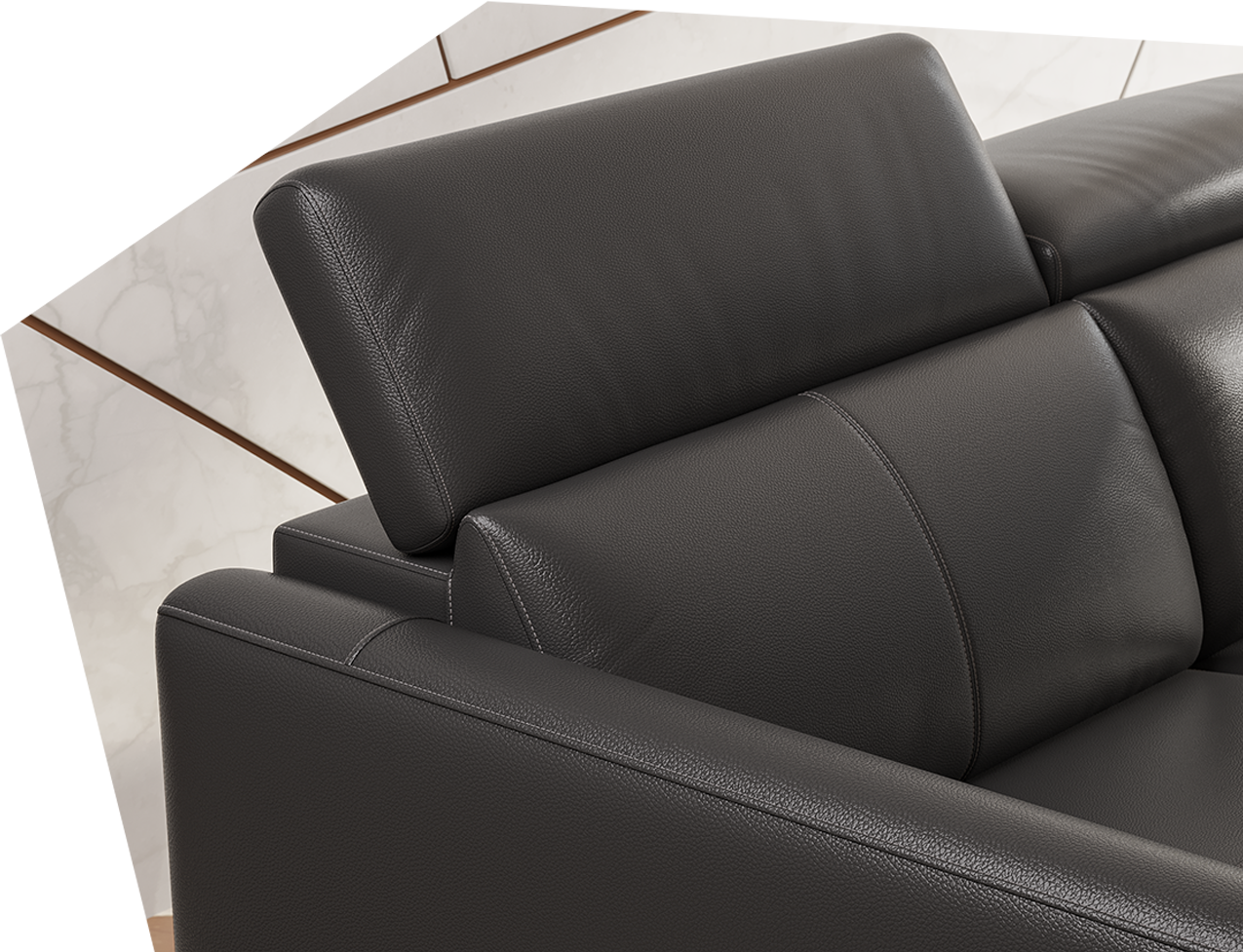 Unwind in Elegance, Embrace Comfort
The Andria Sectional Sofa sets a new standard in comfort, seamlessly blending elegance with functionality. Sink into the plush cushions enveloped in premium leather, offering a tactile experience that oozes opulence.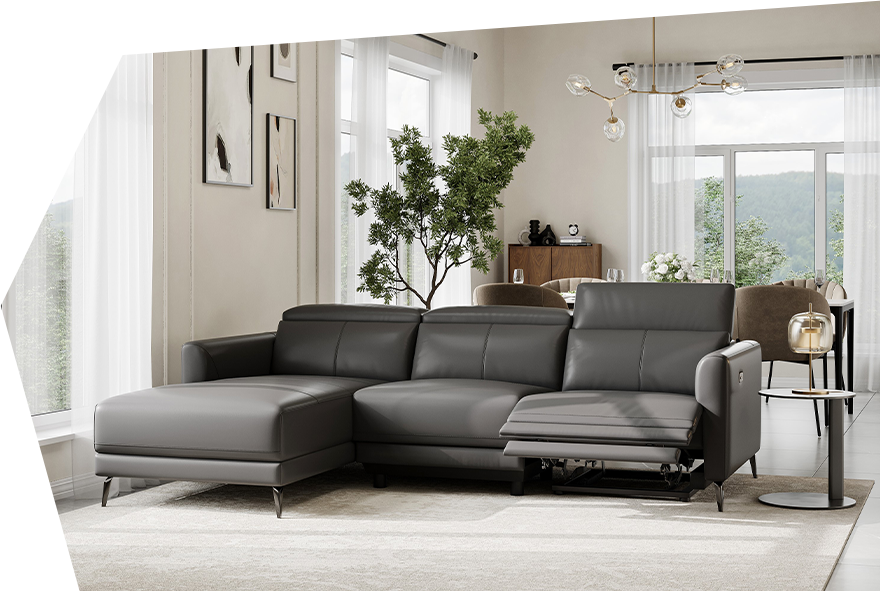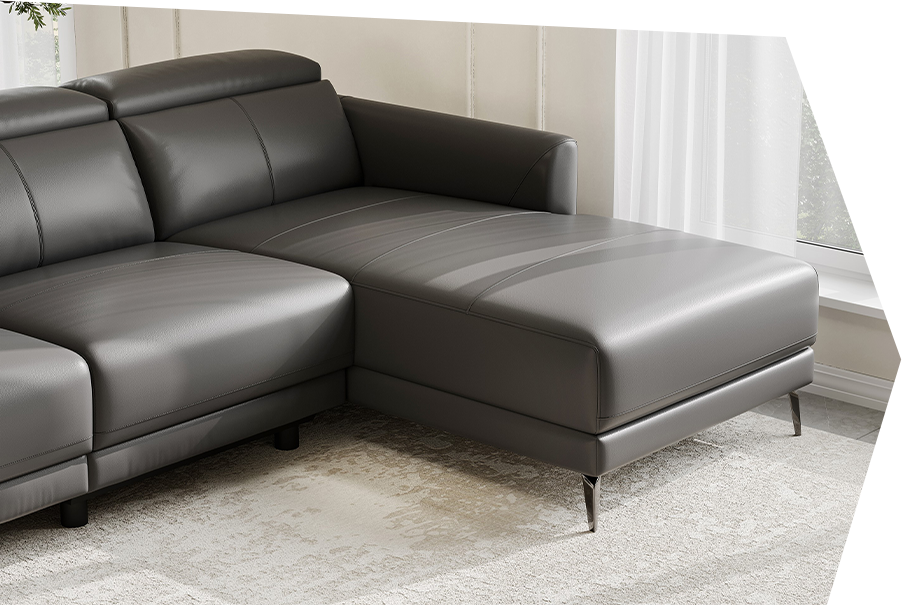 Its innovative design, featuring a manual headrest and spacious lounge pieces, ensures that every moment spent on the sofa is a testament to refined relaxation. Beyond its aesthetic allure, the Andria is a functional marvel.
(Click on flag to view our buy links)