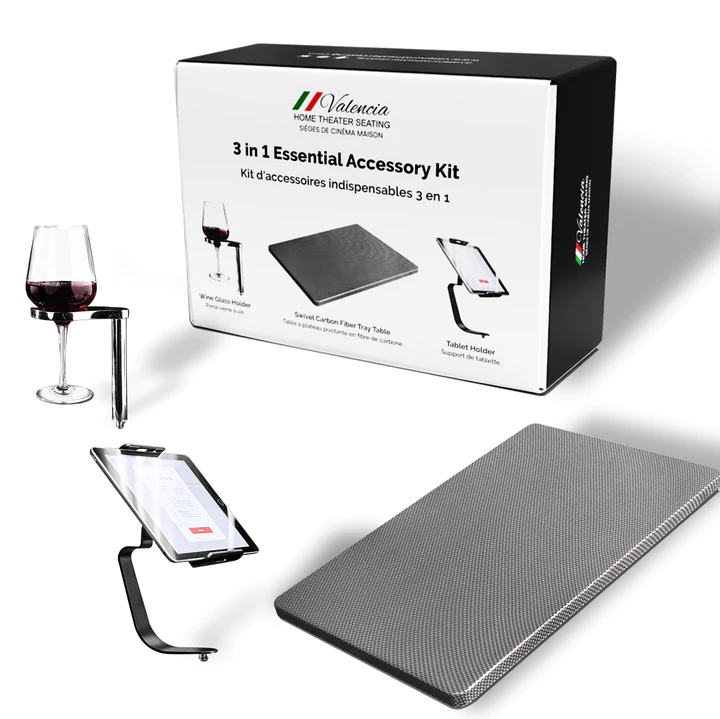 3-In-1 Accessory Kit
Have the versatility to use all of our luxury accessories when watching your favorite movie. Kick back with a charcuterie board, glass of wine, and have the convenience of our tablet holder with this 3-in-1 bundle. Tablet holder does not hold tablets greater than 10″ x 7″ inches.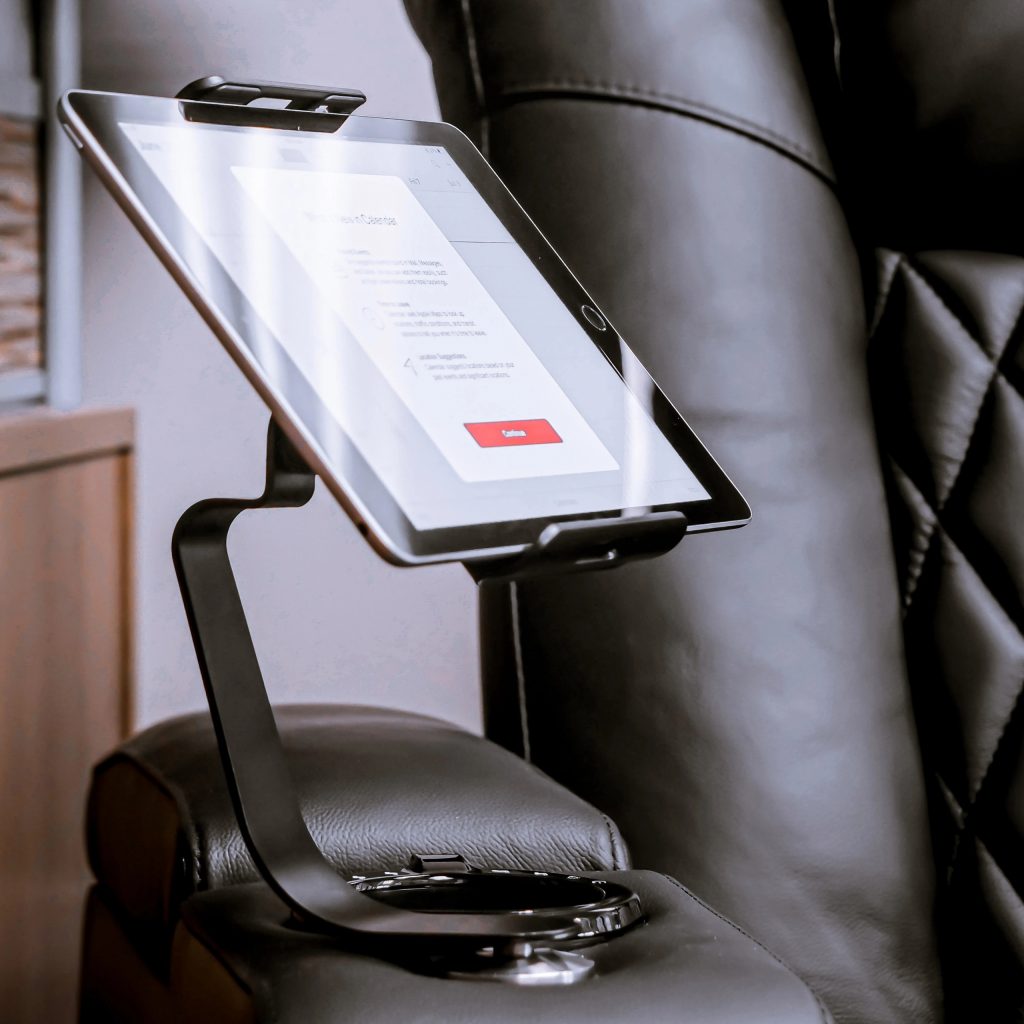 Tablet Holder
Never too far out of reach, the tablet has become the ultimate remote control for streaming video and home automation. This accessory is perfect for any home theater chair that needs its own command center. Always keep your tablet at your fingertips with the Valencia tablet holder.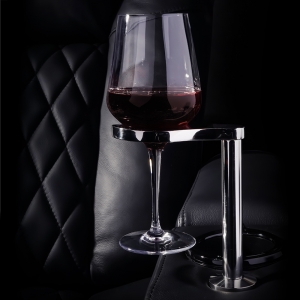 Glass Caddy
Like fine wine and good cheese, Valencia luxury home theater seating and wine glass caddy accessory is an extraordinary pairing. From a slender champagne flute to a wide Bordeaux glass, it's always within easy reach. In fact, this glass caddy is the perfect home theater accessory to pair with our tray tables and have some fine wine and good cheese.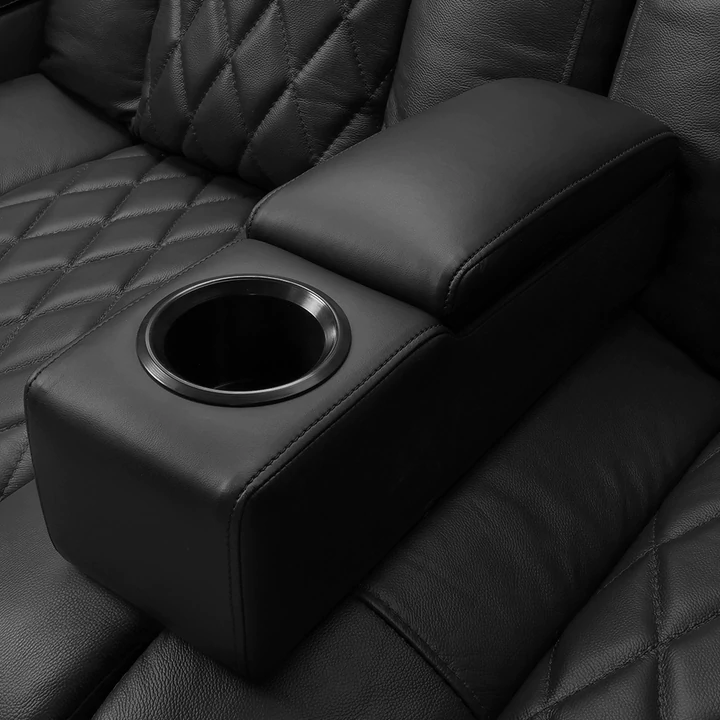 Armrest Insert
Functionality at its finest. The armrest addition will transition your Valencia Loveseat or Console into a high functioning theater seat. Accompanied with cup holder and armrest storage, this easy-to-install feature flawlessly slides into the seam of your set. Black color only.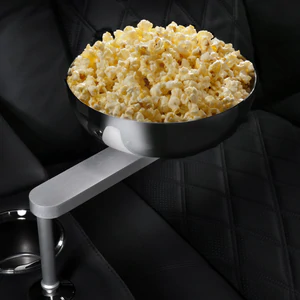 Popcorn Holder
You can't have a proper movie night without popcorn, so we've brought you the convenience of our food-grade safe stainless popcorn bowl accessory. Fill your bowl and attach to the accessory port for convenient snacking. Shipping calculated at checkout.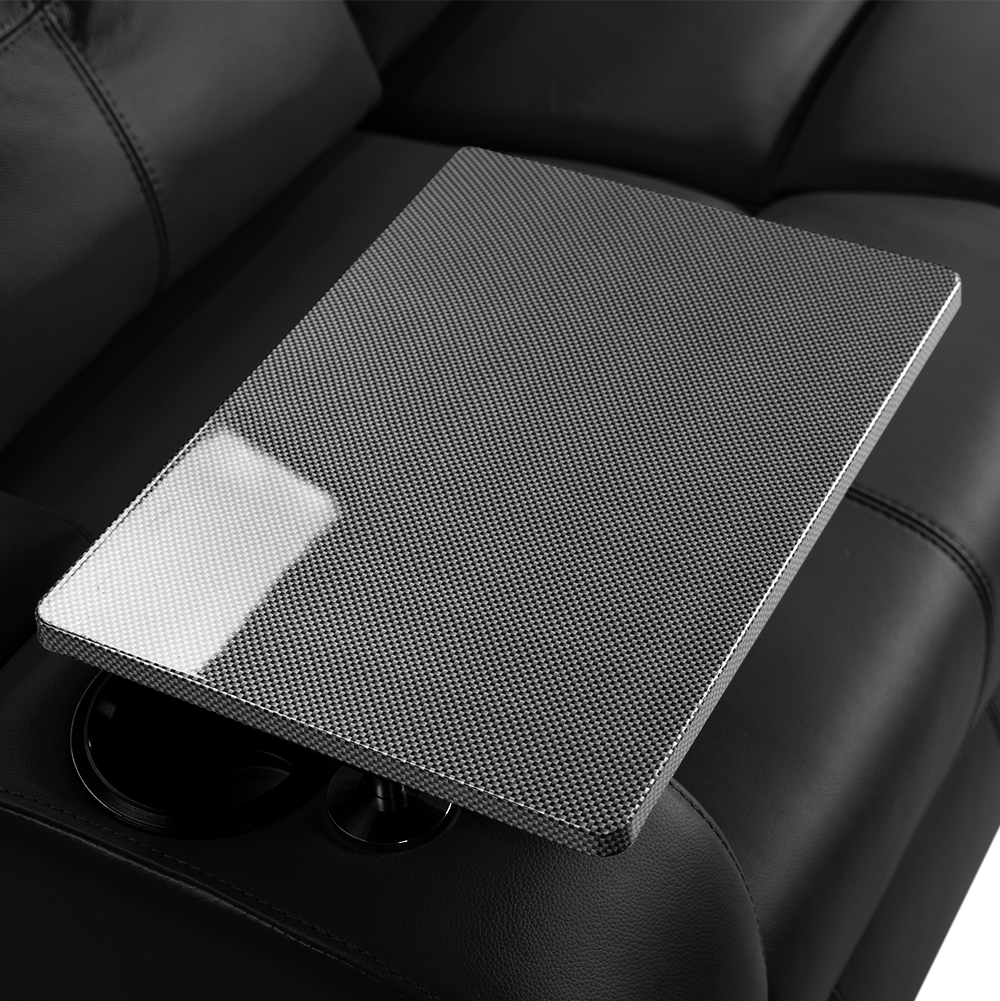 Tray Table
Why juggle your dinner in your lap while enjoying your favorite TV show? A tray table is a home theater accessory that's non-negotiable for people who love to snack their way through movies, or families with kids who eat while they're gaming. Whether it's chips and dip or beef wellington, the Valencia tray table helps hold all of your necessities on a sturdy even surface.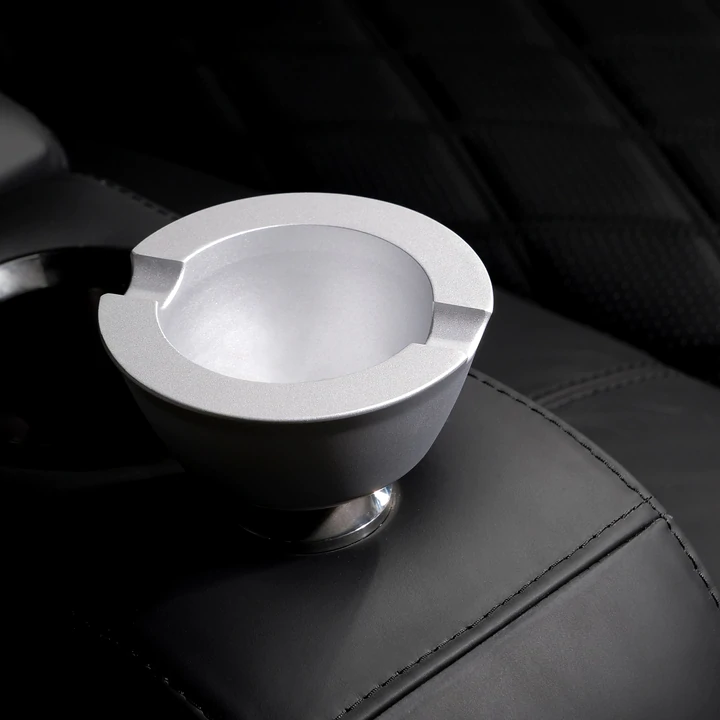 Cigar Ashtray
Grab your favorite whisky, hit the power recline, and toast a cigar. Our new cigar ashtray perfectly fits in your seat's accessory holder and is a great addition for any cigar connoisseur. Made of aluminum for easy clean and an aesthetic touch.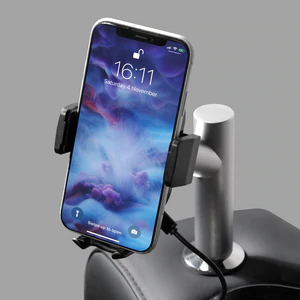 Wireless Phone Charging Mount
Lose the wire clutter and enjoy the luxurious freedom of wireless charging. Simply place your phone upon the charging pod and avoid ever having to search for your charger ever again. Shipping calculated at checkout.