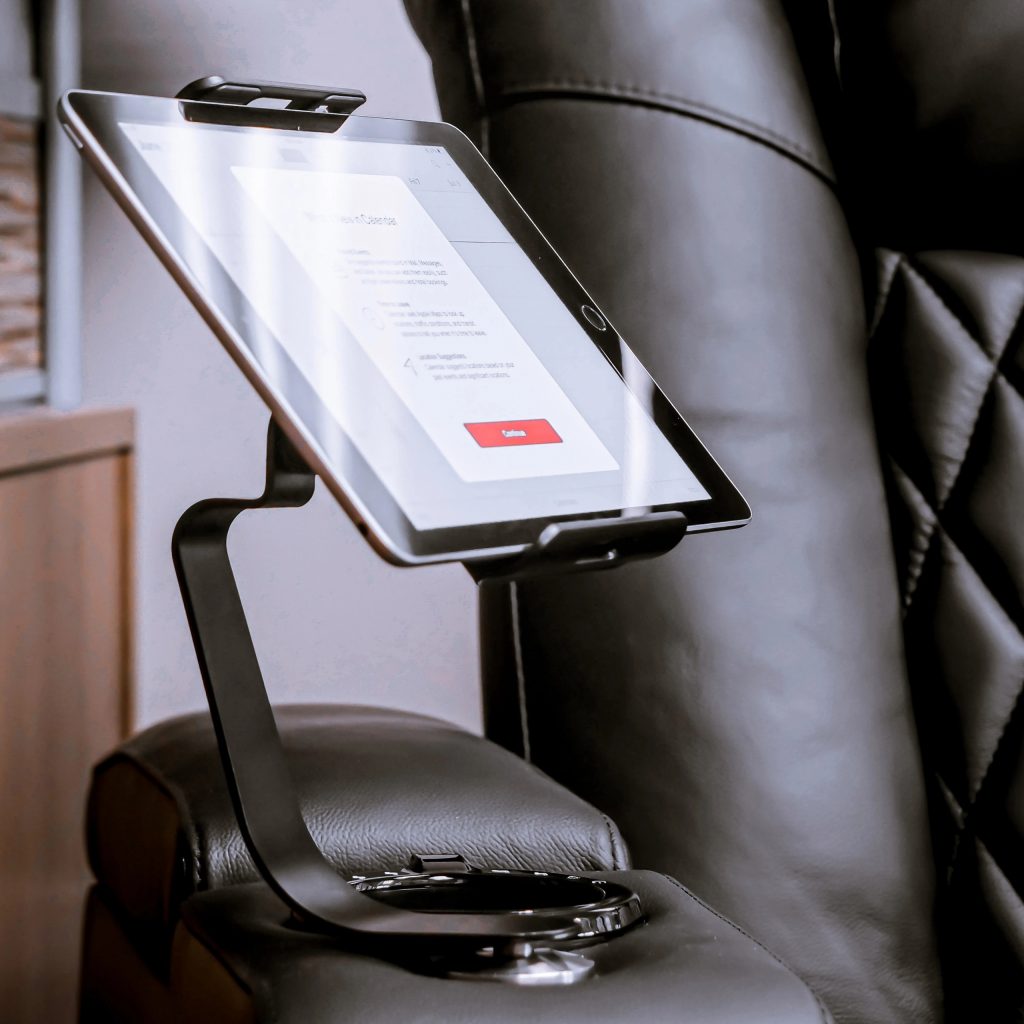 Tablet Holder
Never too far out of reach, the tablet has become the ultimate remote control for streaming video and home automation. Always keep your tablet at your fingertips with the Valencia tablet holder.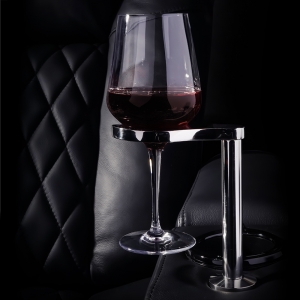 Glass Caddy
Like fine wine and good cheese, Valencia theater seating and wine glass caddy is an extraordinary pairing. From a slender champagne flute to majestic Bordeaux glass, it's always within easy reach.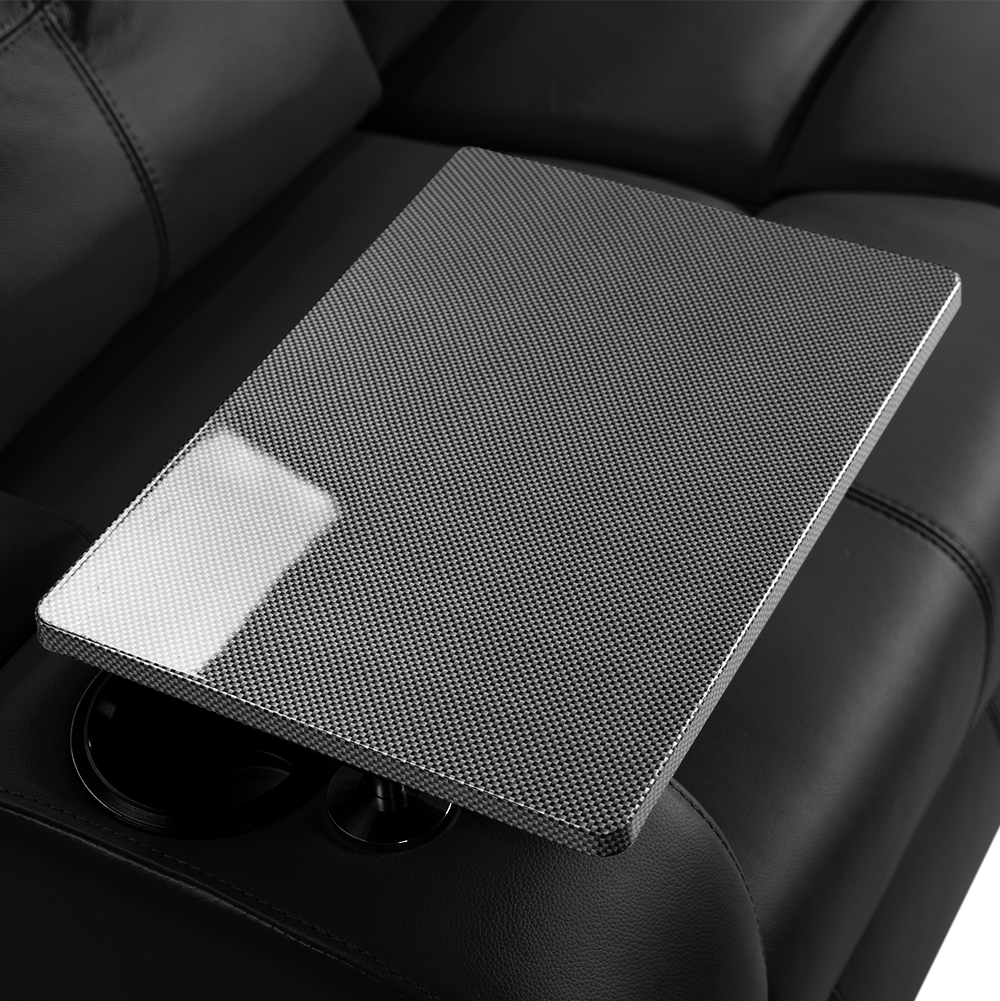 Tray Table
Why juggle your dinner in your lap while enjoying your favorite TV show. Whether it's chips and dip or beef wellington, the Valencia tray table helps hold all of your necessities on a sturdy even surface.