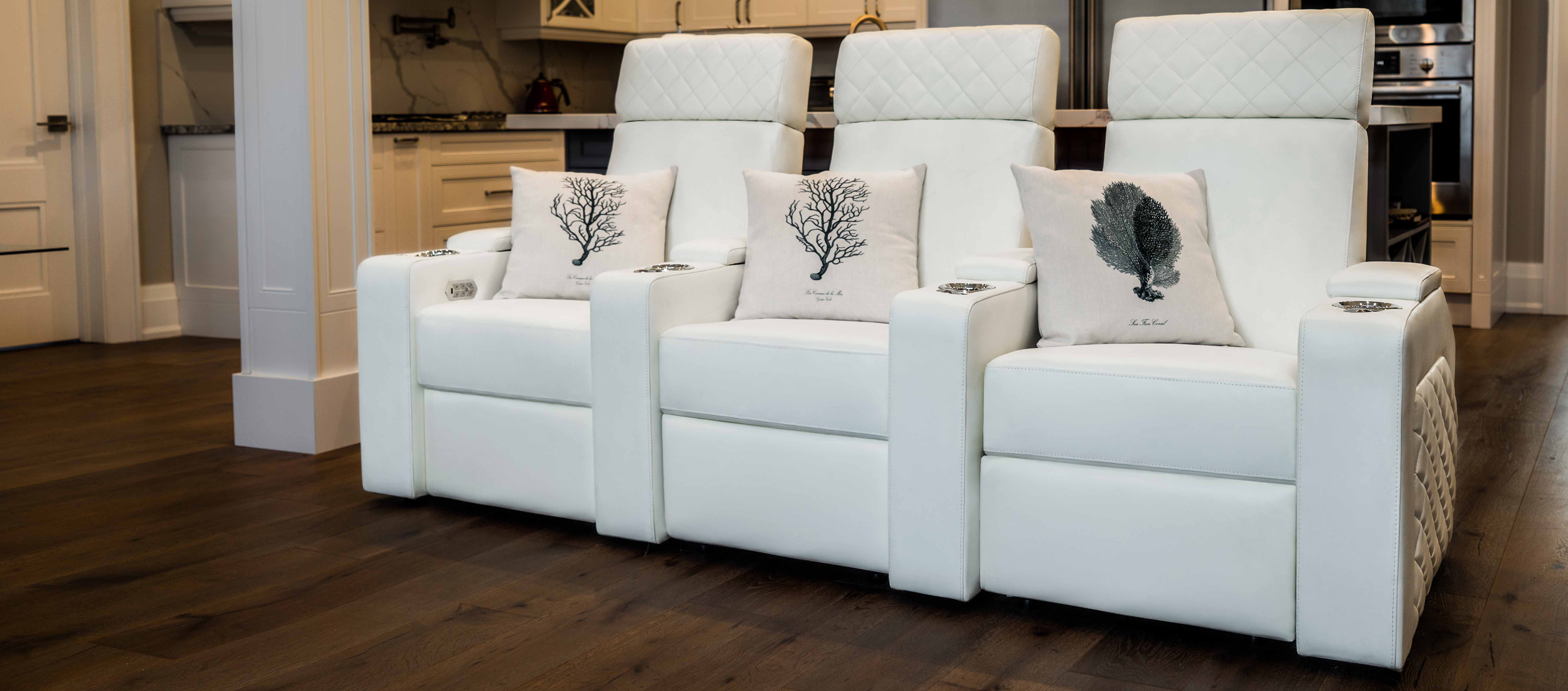 Valencia Zurich Home Theater Seats
Need great furniture for your home theater but aren't a fan of plush or quilted silhouettes? The Zurich home theater recliner is the answer. Taking inspiration from angular Swiss furniture, the Zurich has been designed to give your home theater an elegant feel without sacrificing comfort. It is engineered to meet the needs of any furniture connoisseur. The chair has been crafted to be as ergonomic as possible with its orthopedic foam cushions, and curved shape, it provides stellar support for your back. When paired with its power headrest, motorized recliner, and adjustable lumbar support, the Zurich is guaranteed to provide you with the ultimate luxury experience.
This is luxury theater seating at its finest. The Zurich features full-grain Nappa leather on every surface, including the armrests, and you can customize the color of the leather – whether you want the bright look of white theater seating or the pop of color red theater seats would add to your media room. The ultra-modern, European look of this home theater seating shows there is richness in minimalism. And the construction and comfort features that make watching movies in this chair so relaxing shows there is thought beyond aesthetics in this home theater recliner. Try our 3D customizer to see what your Zurich leather theater seats would look like in your home theater.
Premium Leather Selection
Click to Expand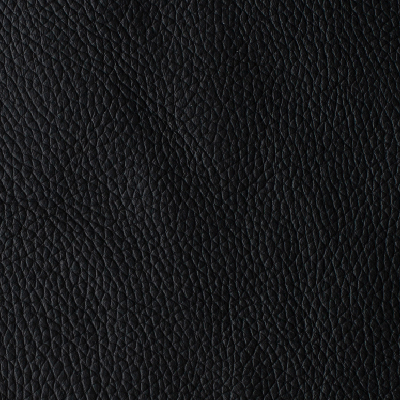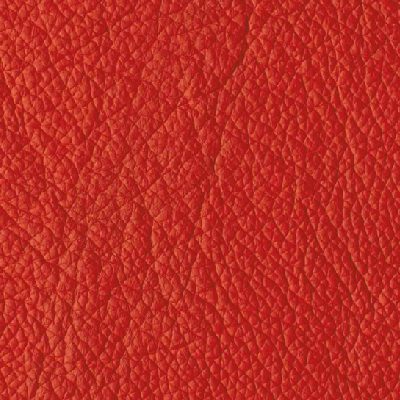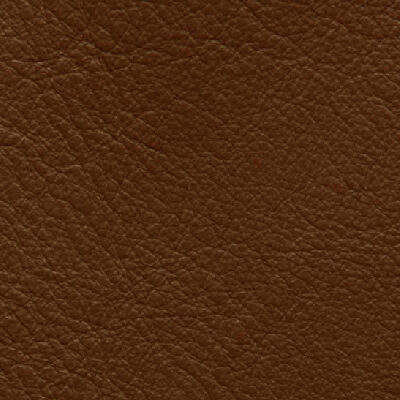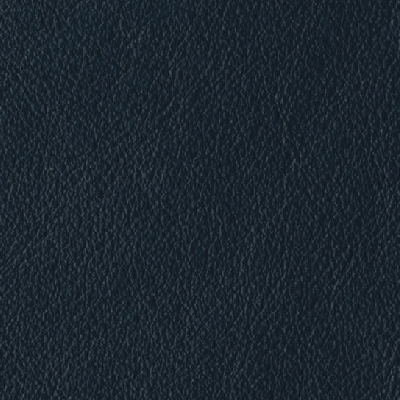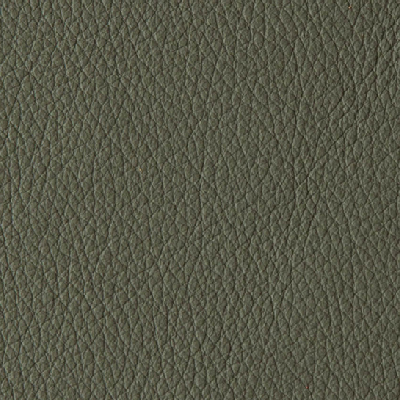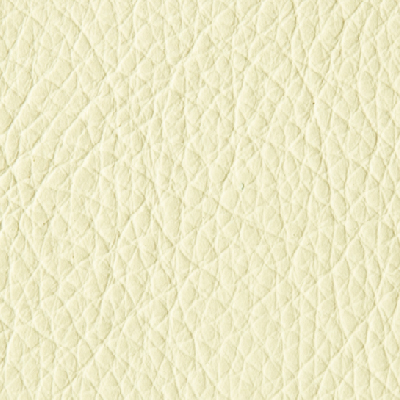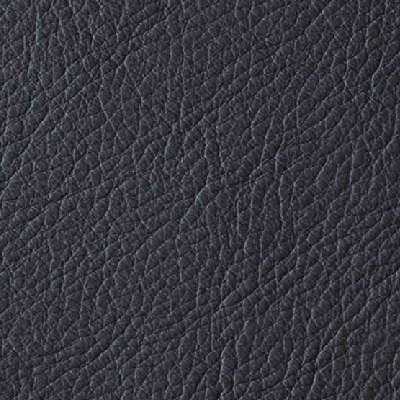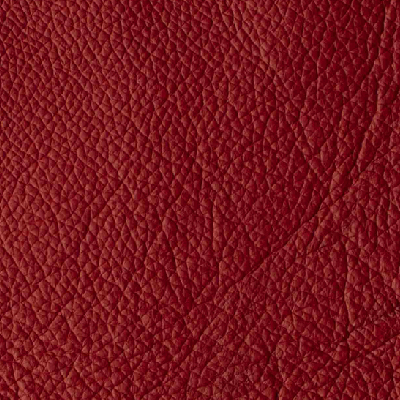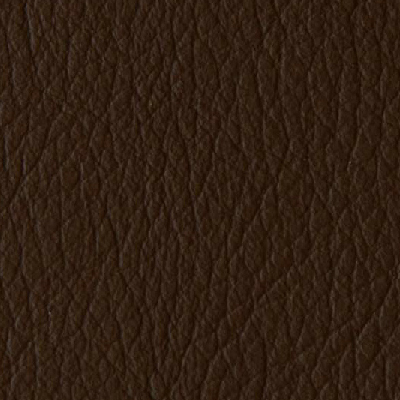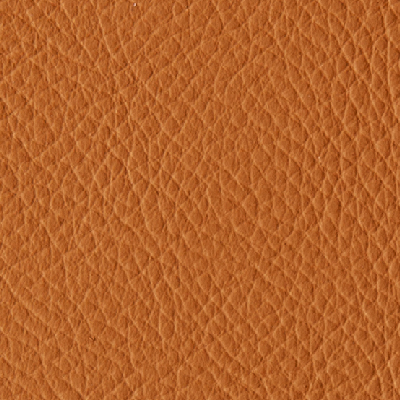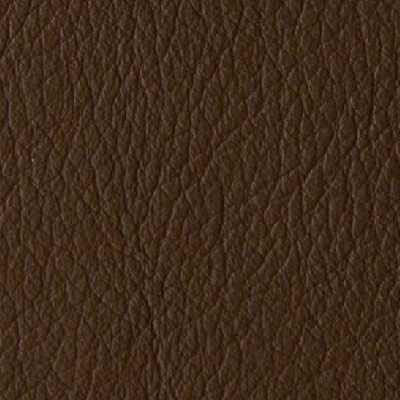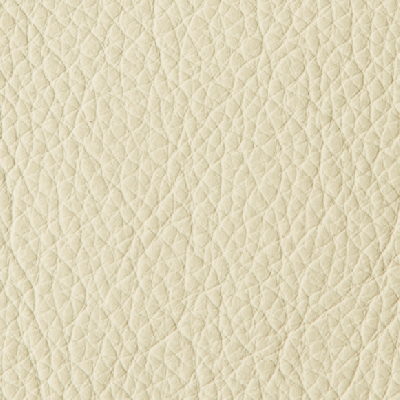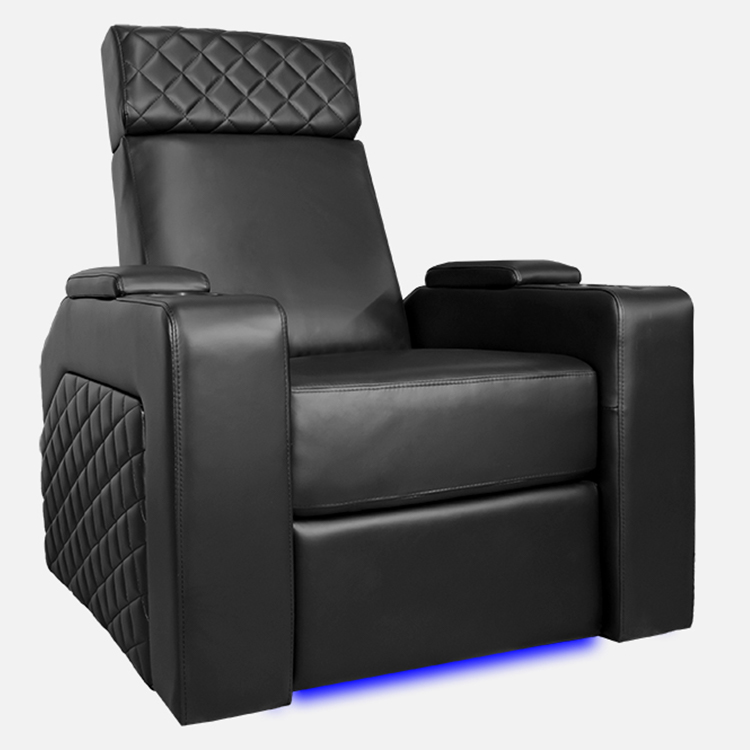 Adjustable Powered Headrest
Customization is the key to a comfortable movie experience. Take control of your comfort with the signature motorized headrest: adjusting your seat to your needs is a breeze!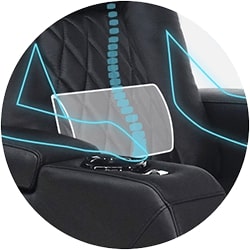 Power Lumbar Support
After a long day, your chair needs to support you in all the right places. The power lumbar support allows you to customize its firmness, supporting the curve of your spine.
Hide-Away Storage
In your home theater, you want a place close at hand to keep all of your remotes, snacks and other devices. The convenient hideaway storage keeps everything within easy reach.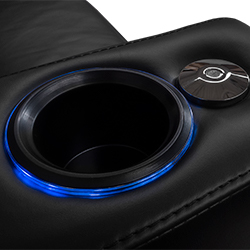 LED Cup Holder
Built-in super-sleek LED cup holders with ambient soft glow, and a USB port is included in the Tactile Control System to charge your phones and tablets.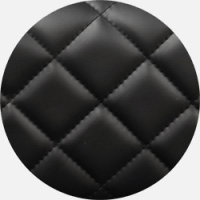 Nappa Top Grain 11000
Delight your senses and reach ultimate luxury with carefully selected full-grain Italian Nappa leather. The Diamond Quilt Stitching offers a plush surface that pampers while looking sharp.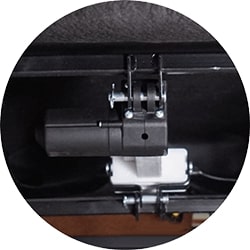 Smooth Motorized Recline
Enjoy a smooth transition from any position with our signature motorized recline system. With a gentle touch of the discreet switch, the electric drive effortlessly reclines.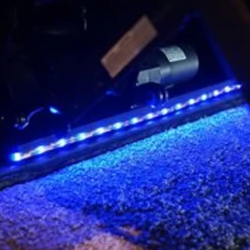 LED Ambient Light
Make your theater stand out even in a dark room. Our fully integrated LED ambient lighting make sure you can always find your your seats without disturbing fellow movie-watchers.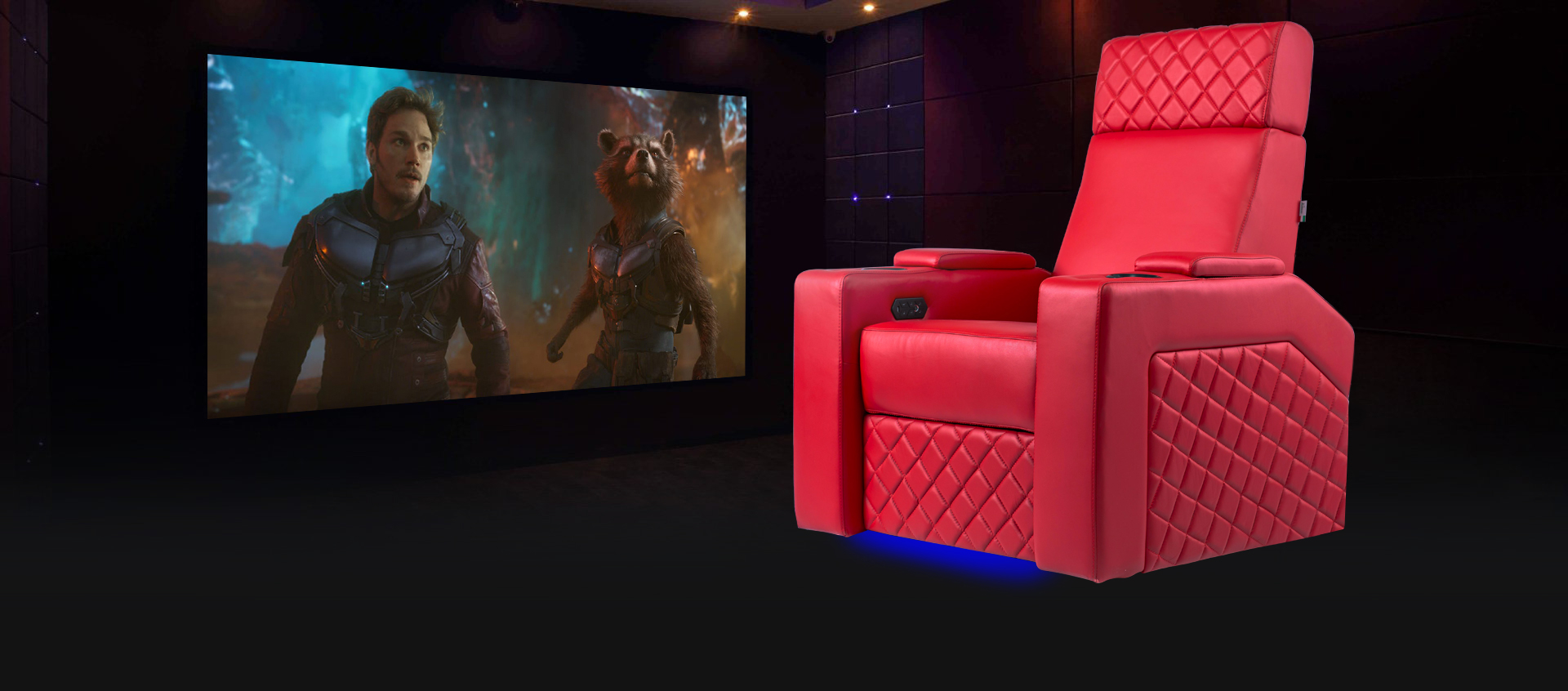 "No! Not good! Stop! Not good! What are you doing? You burned the food, the shade, the rum. Why is the rum gone?"

– Jack Sparrow
At Your Convenience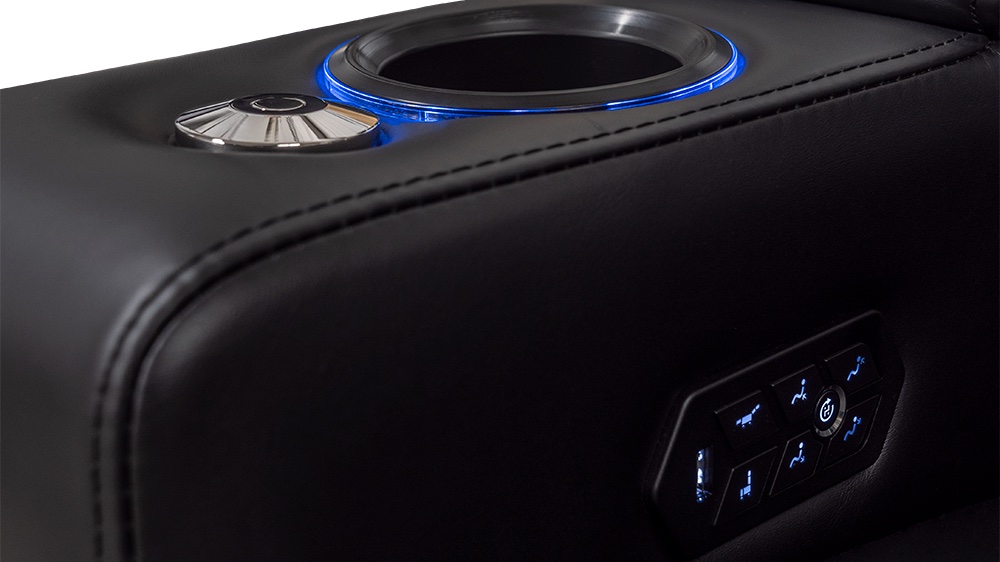 With a USB charging port, accessory mounting point, LED lights and motorized controls, always close at hand on your home theater seating, your next movie night doesn't get much easier.
Leggett & Platt Mechanism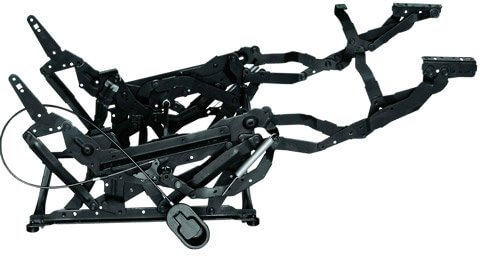 Our premium line features the internationally recognized Leggett & Platt's reclining mechanism. Designed for comfort that lasts a lifetime, and unparalleled ease of use.
Ergonomic Foam Cushions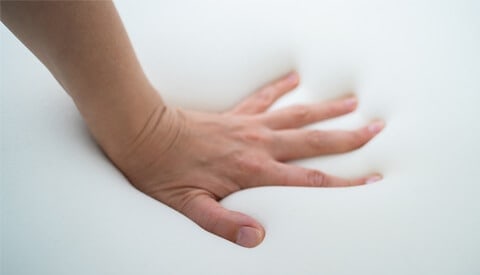 Take your evenings to the next level with Tuscany's superior ergonomics. Providing support in all the right places, our double foam cushions were engineered for comfort.
Wall-Hugging Recliner Design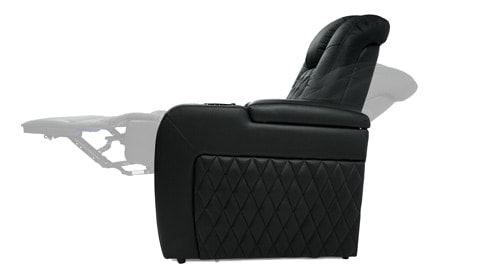 Never waste an inch with our signature wall hugging design. Engineered to make the most out of any space while provide an expansive feeling, even when fully reclined!
We Build Customized Designs For You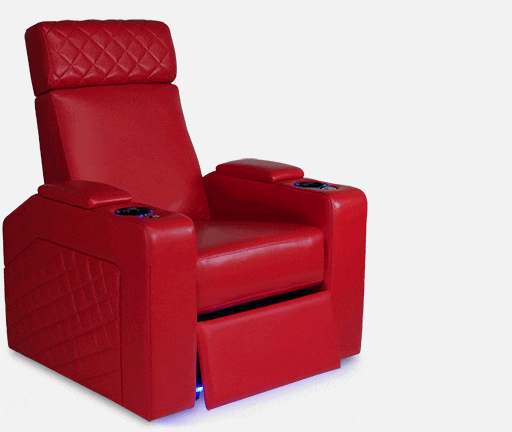 Single
Height
43¾ in / 111 cm
Width
35 in / 89 cm
Depth
36 in / 91.5 cm
Depth – Extended
68½ in / 174 cm

Row of 2
Height
43¾ in / 111 cm
Width
63½ in / 161.5 cm
Depth
36 in / 91.5 cm
Depth – Extended
68½ in / 174 cm

Row of 3
Height
43¾ in / 111 cm
Width
92 in / 234 cm
Depth
36 in / 91.5 cm
Depth – Extended
68½ in / 174 cm

Row of 4
Height
43¾ in / 111 cm
Width
120½ in / 306 cm
Depth
36 in / 91.5 cm
Depth – Extended
68½ in / 174 cm

Row of 5
Height
43¾ in / 111 cm
Width
149½ in / 378.5 cm
Depth
36 in / 91.5 cm
Depth – Extended
68½ in / 174 cm

Loveseat
Height
43¾ in / 111 cm
Width
57½ in / 145 cm
Depth
36 in / 91.5 cm
Depth – Extended
68½ in / 174 cm

Set of 3
Height
43¾ in / 111 cm
Width
79 in / 201 cm
Depth
36 in / 91.5 cm
Depth – Extended
68½ in / 174 cm

Set of 4
Height
43¾ in / 111 cm
Width
122 in / 310 cm
Depth
36 in / 91.5 cm
Depth – Extended
68½ in / 174 cm

Curved Row of 2
Height
43¾ in / 111 cm
Width
70 in / 178 cm
Depth
37½ in / 95.5 cm
Depth – Extended
70 in / 178 cm

Curved Row of 3
Height
43¾ in / 111 cm
Width
104½ in / 265.5 cm
Depth
40½ in / 103 cm
Depth – Extended
73 in / 185.5 cm

Curved Row of 4
Height
43¾ in / 111 cm
Width
139 in / 353 cm
Depth
43½ in / 110.5 cm
Depth – Extended
76 in / 193 cm
Curved Row of 5
Height
43¾ in / 111 cm
Width
172½ in / 438 cm
Depth
50½ in / 128.5 cm
Depth – Extended
83 in / 211 cm

Curved Loveseat Center
Height
43¾ in / 111 cm
Width
127½ in / 324 cm
Depth
40½ in / 103 cm
Depth – Extended
73 in / 185.5 cm

Loveseat Right
Height
43¾ in / 111 cm
Width
85½ in / 217.5 cm
Depth
36 in / 91.5 cm
Depth – Extended
68½ in / 174 cm
Loveseat Left
Height
43¾ in / 111 cm
Width
85½ in / 217.5 cm
Depth
36 in / 91.5 cm
Depth – Extended
68½ in / 174 cm

Double Loveseat
Height
43¾ in / 111 cm
Width
107½ in / 273 cm
Depth
36 in / 91.5 cm
Depth – Extended
68½ in / 174 cm

Loveseat Center
Height
43¾ in / 111 cm
Width
114½ in / 289.5 cm
Depth
36 in / 91.5 cm
Depth – Extended
68½ in / 174 cm
3 Year Pro-Rated Manufacturer's Warranty
Where to Buy
(Click on flag to view our buy links)