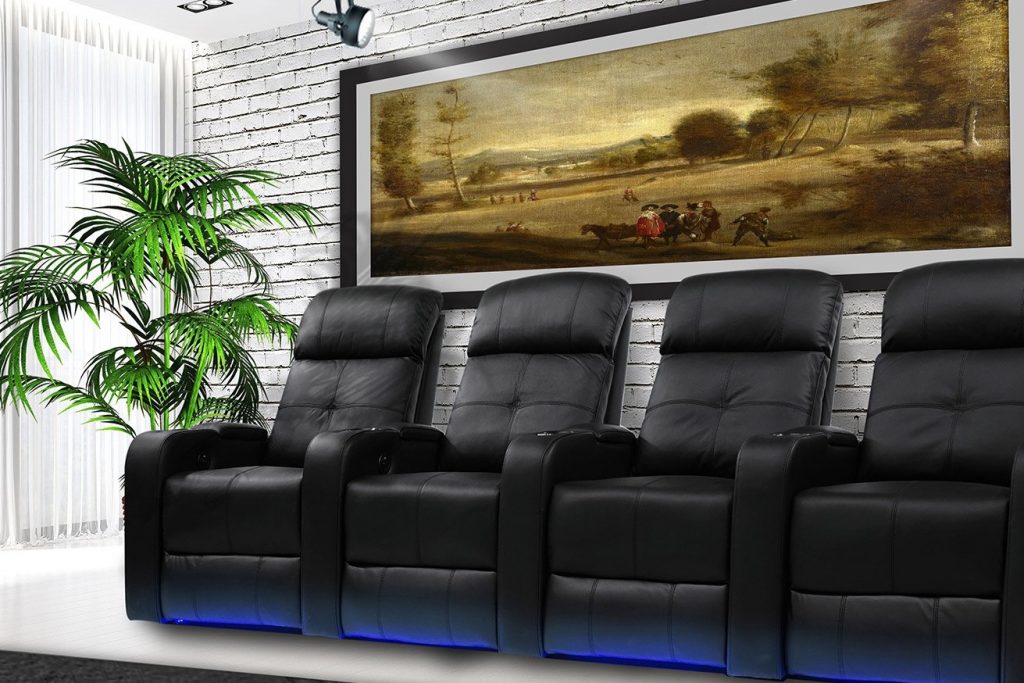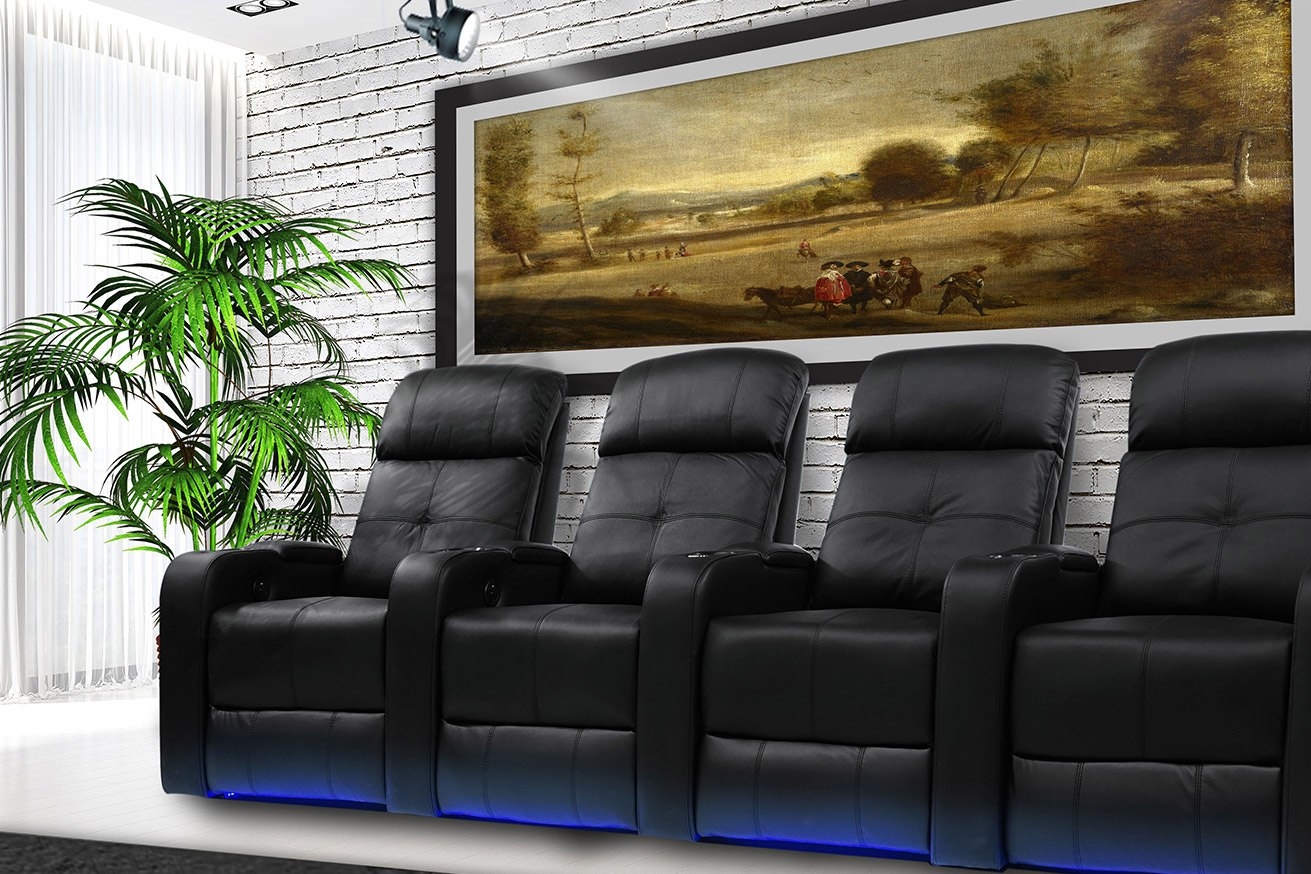 Often the first thing that comes to mind when planning a home theater is the technology.  What speakers and systems deliver the best sound? What projector has the most crisp and clear picture? But for a truly luxury experience the design of the space is key.  If you're home is your palace, why not plan the perfect modern interior that includes premium home theater seating?
Valencia's signature series of beautifully designed cinema seating allows you to customize your home theater recliners. Our furniture fits seamlessly into your interior design, whether you pick one of our home theater furniture designs or customize your own. From the clean, modern lines of the Zurich model to the premium stitching and classic curves of the Oxford Console Edition, Valencia's media room furniture creates a fantastic home theater experience.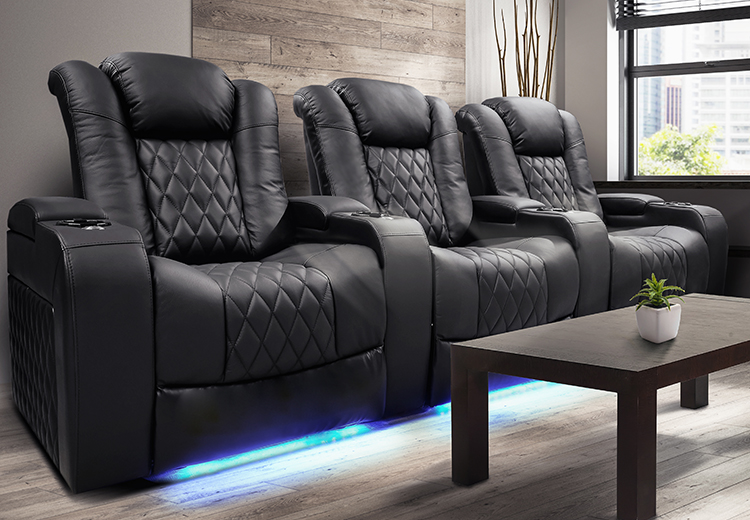 The Configuration:
Whether incorporating a single home theater chair into a den or multiple rows of theater recliners into a large home cinema space, Valencia's chairs configure to suit both your interior design and relaxation needs.  Our online customization selection tool makes choosing your perfect home theater furniture easy. And our 3D build feature lets you design a home theater sectional, sofa, loveseat, chair and more, to your exact tastes.  Valencia's customizable series of home theater seating can also be configured in rows of 2 to 6 seats.
The Material:
Valencia's home cinema furniture is made with top quality Nappa Leather.  Not only is the leather soft to the touch, extremely smooth, and supple, it is durable.  And with a range of classic colours of leather and piping to choose from, your custom home cinema seating will delight the most refined designers. Browse our top quality Nappa Leather 11000 swatch options here. But if leather isn't for you, or your home theater seating budget calls for something else, we also manufacture microfiber theater seating and other types of fabric media room furniture.
The Details:
Luxury is in the details and Valencia's customizable signature series let's you plan everything about your VIP seating, right down to selecting the color of the cupholder and accessories hardware.  From polished steel of gold, chrome, black to chrome and more, the finishings on your dream home theater furniture will integrate into any home décor plan.
The Accessories:
Valencia home cinema seating customizable series is a beautiful combination of form and function.  Our theater seating is a winning combination of attractive design and quality craftsmanship, and every piece is engineered for ultimate comfort. Our home theater accessories include:
a sleek and sturdy removable tray table
an elegant and convenient tablet holder
a graceful and sophisticated wine caddy.
Valencia's customizable signature series of home theater furniture offers seemingly endless customizable combination options to make sure your dream media room comes to life. Whether you're planning a full media room or looking to incorporate media room furniture like home theater recliners into a living or family room, Valencia's top-quality series of home theater furniture will integrate seamlessly into your home's design.
Let us guide you in building your dream set of home theater chairs. We would be happy to talk to you about your room and discuss your options. Give us a call at 1-888-533-9991, or send us a message through our website and we'll help you make your vision a reality.