Leather and leather goods are one of the most highly-produced and purchased textiles in the current consumer market. With many types of businesses and companies joining in the "premium leather" game, it's become increasingly difficult to know what makes a leather premium. 
You'll see words like full-grain, top-grain, Nappa, genuine, bonded, and vegan describing these "premium" leathers. Genuine leather, particularly, is the most common term you'll find printed into items like bags, shoes and watches. But what do these adjectives even mean? And how does quality go from full grain leather to bonded leather and everywhere in between?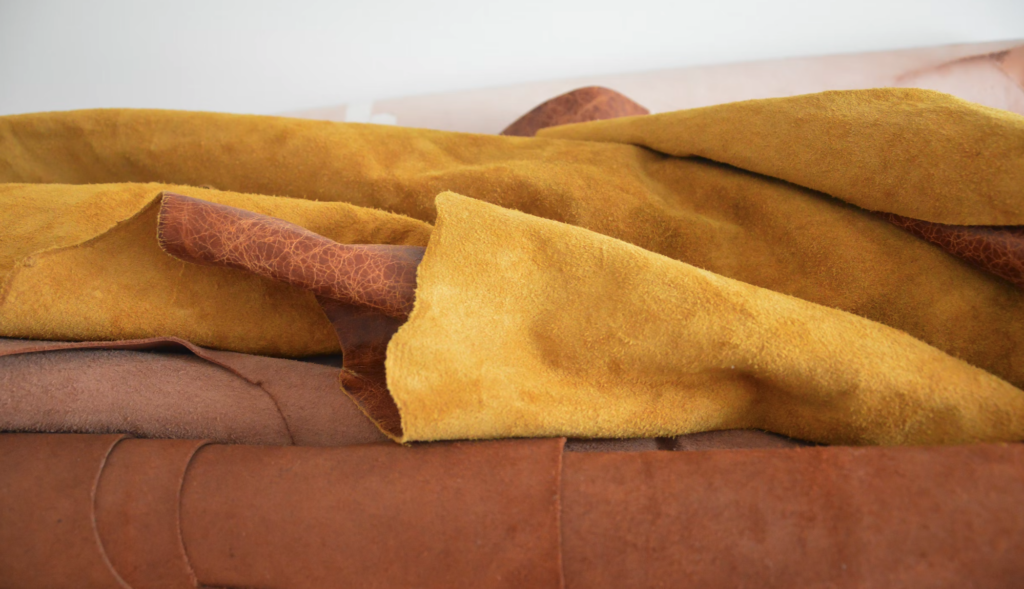 Leather is one of the most used textiles within the consumer market with global leather industries being valued at $394.12 billion in 2020. Just 4 years prior, in 2016, the industry was worth $217.49 billion. Leather made up about 30% of North America's exports over the course of 2021. 
With everyone joining the "genuine leather" game, it might seem like quality leather is widely available, and for a great price. Here's the shocker – that "pure genuine leather" garment sitting in your closet… actually isn't that genuine. The quality also isn't that good. To understand why, we need to get into a bit of leather science:
The Anatomy of Hide Leather Quality 
When leather is being classified and graded, 3 main characteristics are taken into account: 
Texture
Appearance
Which part of the cow hide it comes from 
When producing leather, the first step is splitting the hide. The rawhide from the cattle is skinned in a 6mm-10mm thickness. This rawhide is then split in a machine and examined to decide which product it will be applied to. For example, belts may be a 4mm thickness while leather for upholstery is ~1mm thick. 
After the leather is split it is then broken into 2 sections – top and bottom. Top-grain and full-grain leather comes from the top of the hide. Split and genuine leathers come from the bottom. The portion of the hide a given leather is made from determines its appearance, durability, quality, and how it will age. 
With Quality Leather, Beauty is Skin Deep
Top-grain and full-grain leather are the highest quality of leather that is sold. Both products when used are carefully-treated and delicately-used to preserve the visual appeal. The leather has not been buffed, sanded, scuffed or snuffed to remove any natural markings or imperfections from the surface.
With the careful treatment of the leather and its origins, top or full-grain leathers can also retain moisture. And no, this is not a bad thing. Because leather is a natural hide, it needs moisture to stay soft and supple. This actually gives the leather a visual appeal called a "leather patina". A leather patina is when top or full grain leather starts to develop a sheen and deeper tan than what was originally dyed onto it. Only top and full-grain leathers can develop a patina.
These leathers are then both finished in a semi-aniline and aniline finish. Semi-aniline finishing covers the leather with a thin protective coat of paint to preserve it from staining or discolouration. Aniline finish has been treated with soluble dyes without covering the top leather with insoluble pigment or topcoat paint. Both finishings have their own appeals to the customers and are equally as gorgeous as the other.
Getting to the Bottom of the Hide
The lower grades of leather are genuine and corrected-grain leather. Placing the term "genuine" in front of leather is not a testament to its authenticity or quality, which is why it's so easy for every seller of leather goods to make the "genuine leather" claim.
Both genuine and corrected-grain leather come from the lower part of the raw hide. For example, genuine leather is made up of the leftover pieces from top and full-grain garments, whereas corrected-grain is fixed by experienced leather makers to improve functionality and aesthetics. An artificial grain has been embossed on the top and dressed out using dyes and stains. Imperfections are usually sanded off and then corrected. 
Despite businesses claiming that genuine leather is the best leather textile on the market, its long-standing history with consumers speaks differently. Products made from genuine leather are usually low-quality and short-lived, often ending up cracking, peeling or simply falling apart due to the harsh and excessive treatment the material endures. In aging, they are more prone to bleaching in the sun and drying out from overuse.
These bottom-cut leathers also tend to be tougher to the touch. Top-cut leathers are soft and smooth. So, at the end of the day, your "genuine leather" is not that genuine. It's technically leather, but it definitely isn't the best leather, which will become clearly apparent as it ages. With leather craftsmanship, you really do get what you pay for.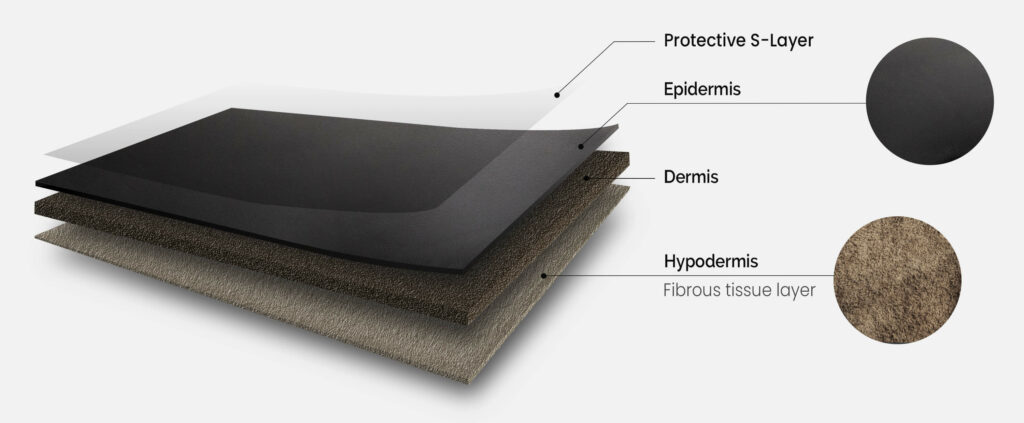 Nappa 20000 Top-Grain Premium Italian Leather Movie Seating
Our leather theater seating is different. Both our leather and non-leather furniture options are top-quality, meaning top and full-grain leathers carefully curated by leather experts and home cinema furniture designers. This is why we have chosen to produce our very own engineered top-grain premium Italian Semi-Aniline leather for our luxury theater seats.
Our Nappa 20000 Top-Grain Premium Italian Leather is designed to give the softest, supplest feeling to those who take its seat. Our leather is delicately-treated and carefully-used to ensure the character and personality of the textile remains intact. In this process, we also provide the leather the best base for natural patina to take its place over the long-term. 
However, if you want to keep your theater chairs pristine, polished and perfect, you can treat your leather with high-quality leather cleaners and treatments. With this special process, we can promise you are getting the best quality, most durable and luxurious leather for your comfort. Whatever you choose for your home media furniture design, it's going to feel and wear just as great as it looks.