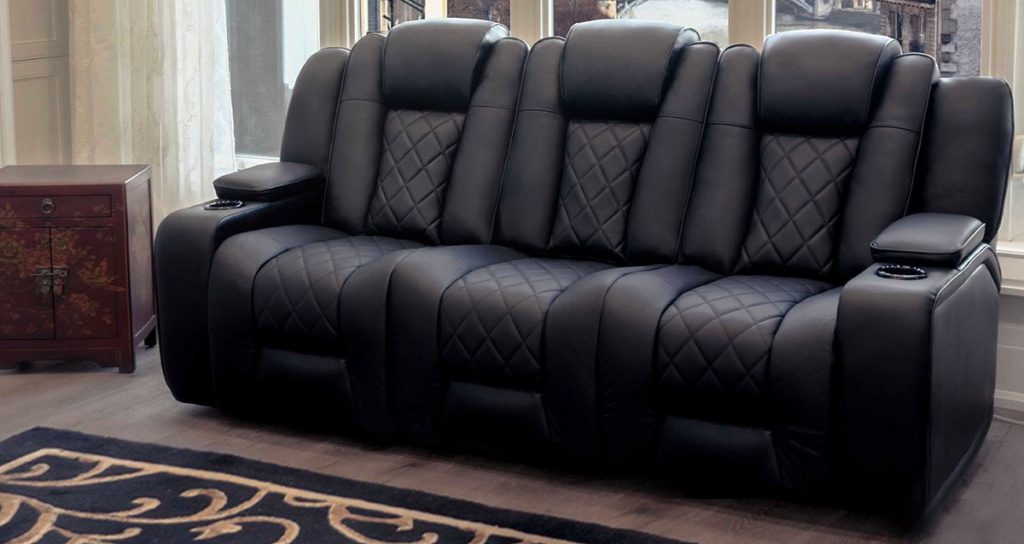 Choosing seating that is both functional and comfortable for your home theater seating setup is equally essential as selecting the video and radio components and also the room décor. Thus, this is extremely crucial to select ideal seats right at the early stage of planning the components of your home theater. You ideally should not leave this particular step until the end of setting up because you could have potentially reached your budget limit leading you to choose inferior or poor seating options. The uncomfortable and cheap seats can certainly ruin the overall experience of home entertainment even if you have opted for top-end audio-visual equipment like the EluneVision EVO 8K In-Ceiling Motorized Screen paired with a JLC NX5 Projector .
Following are the things that should be taken into consideration when choosing the right recliners for your optimal home theater arrangements of seating.
Deciding on the number of seats you need to place
Firstly, you need to consider your general watching habits. You just have to think whether you usually watch movies all by yourself or with your partner or spouse or maybe with your entire family. Another aspect which you need to keep into consideration is how often you entertain guests and how spacious the room is where you are planning to setup the home theater. You also need to decide if you are planning on having multiple rows of chairs.
Answering all of these questions will help you in determining which recliners/chairs will be best-suited in your home theater. If the room has got limited space, you can opt for narrower recliners. Likewise, if you're planning for multiple rows of recliners, then you should consider adding a riser for elevating the second/third/successive rows.
The recliner's size is very crucial
It would be helpful to determine how tall or big would be the users of the recliners. The height of the backrest of the chair will greatly affect the overall experience of movie watching. If the backrest happens to be very high, then this could probably block the functioning of the surround sound and in case it is very low, you might miss out on neck/head support.
Design of the chair
Lots of people tend to focus on the style of the chair and forget to consider that they will be spending long hours in these chairs watching their favorite movies and sports. You should not be fooled by just good-looking recliners in the pictures because at times, there are fancy-looking chairs but are not optimally comfortable at all. In such cases, these good-looking recliners become a bad-bargain since they cost a lot and do not provide the comfort and luxury that you are assured when you buy a Valencia Theater Seating product. You should necessarily bear this in mind that inadequate lower support to your back would often result in backache if you spend many hours in the recliner.
Comfort & Feel
Choosing the right chair is not always easy! Comfort is very subjective and personal. So, you should always try the chairs prior to purchasing them if it is feasible. You should at least spend 30 minutes in every recliner that you are considering and make sure that this feels really comfortable and good not only initially but even when you opt to use it for an extended period. While this is obvious that you would not prefer to purchase a very firm chair, you should also not go for too cushy chairs as these quickly loses the support. You should ideally go for chairs with pocketed coils which provide great support and comfort.
If you consider the aforementioned points, then you would certainly be able to make the right choice for your home theater seating.