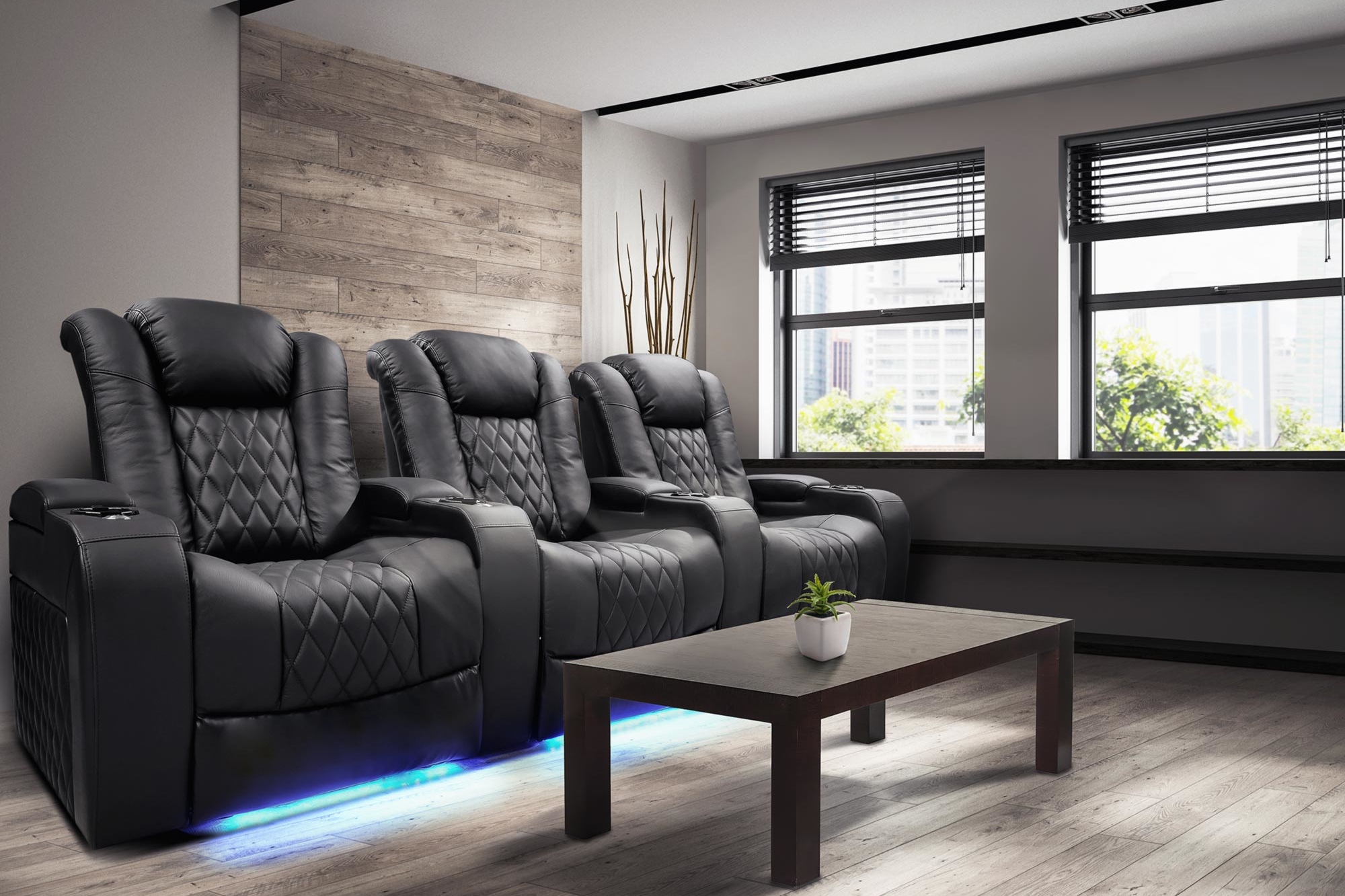 Ever been watching a movie in your home theater, and you find yourself getting losing attention? This could potentially be happening because you are not immersive into the film. With a good home cinema setup you will find yourself focused on movies for hours on end. But there are products out there that can make your movie experience even more out of this world. One of the products that are able to do this are called bass shakers. This article is here to introduce you to what a bass shaker is, and how you can use them with a Valencia theater seat.
What Are Bass Shakers?
The technical name for a base shaker is a tactile transducer. That are electronic devices that are meant to produce sounds that have an incredibly low frequency. Sounds at this low of a frequency have a special quality: you feel the sound in your body. These sounds are called tactile sounds. The frequency is so low they make your body shake, which is why they have the name bass shakers. Bass shakers are built in a way to optimize this feeling. They have a different diaphragm when compared to a standard speaker.
Are Bass Shakers Worth It?
Anyone who has any experience with speakers must be wondering: why would you get a bass shaker when you can get a subwoofer? The thing about bass shaker is they make very little noise, most of the sound is felt. Bass shakers are not meant for the same purpose as sub woofer. Bass shakers are meant to be placed on your home cinema seating so that as a movie places, you feel the sound happening in the movie. For example if there is a bass explosion, you will feel the explosion, making the movie that much more immersive.
So are they worth it? If you get a high quality bass shaker and install it correctly they are most certainly worth it. A good base shake will make it feel like you are in the movie. Rather that just seeing and hearing the movie, you will feel it too. A good base shaker can make your movie experience that much more exciting.
Bass Shakers and Valencia Theater Seats
The best place to have a bass shaker is on your home theater seat. At Valencia we can custom build your theater seat to have a Bass Shaker Built into them. This means that you do not need to worry about all the hassle of properly setting up a a bass shaker. We will install it in the optimal position to ensure that your movie experience is amazing.
Ultimately, if you want to make your movie experience substantially more immersive, you should look into getting bass shakers.