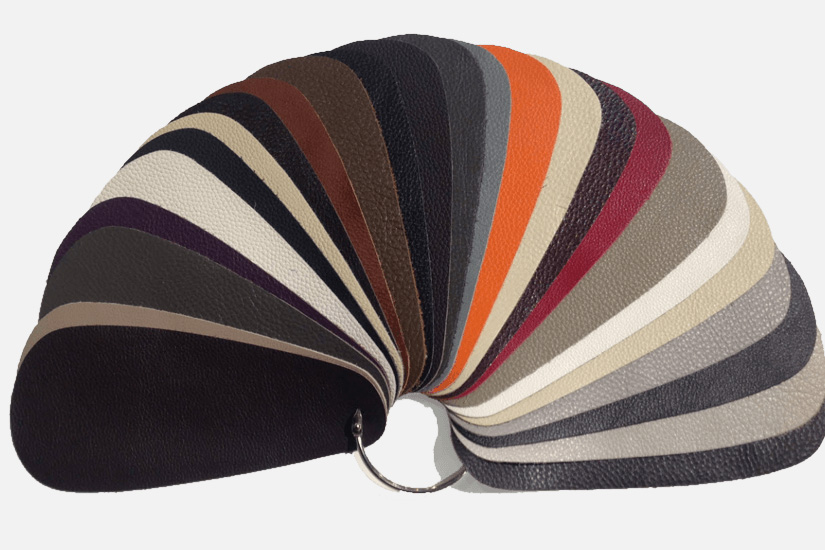 In one of our most recent blog posts called Using Valencia Theater Seating's Online Customizer we briefly mentioned the different fabrics that you can chose to get your chair made out of. But our brief descriptions are not enough to fully explain what is unique about each fabric. This blog post is here to further elaborate on the different qualities of each material, so that when you are customizing your chair you can ensure you're getting the right fabric!
High Quality Nappa Leather
Nappa leather is a high quality full-grain leather that is durable yet soft. Full-grain refers to the fact that all of the leather comes from the top layer of the hide and has a very dense amount of fibers. These densely packed fibers make the leather much more durable. Full grain also means that the leather is free of blemishes, thus the leather on our chairs free of any deformities in the leather. Knowing this one question still arises: what makes it so special?
On top of being durable and unblemished, full-grain leather is incredibly comfortable. Even though it has a high density, it is soft and subtle. Because it is so comfortable and luxurious many high-end car companies like Rolls Royce and Mercedes Benz use Nappa leather in the interiors of their cars. One last thing to note is that Nappa leather can come in a lot of colors. This is good if you are looking to create a uniquely color home theater with funky colored seats!
Velour
Velour is a plush knitted material, which is similar to velvet in its texture. It is typically made with cotton, and because of this it is incredibly soft. Velour is know for its super soft finish that moves with the swipe of your hand. Velour seats come in a smaller variety of colors when compared to Nappa leather, but their velvet like look gives them a very welcoming look. On top of that, velour fabric is able to capture the feel of old movie theater looks, since velour and velvet used to be used to create theater seats and curtains.
Italian Leather
The third type of material that you can customize your chair to be made out of is Italian leather. Italian leather is one of the the most luxurious and expensive leathers there is. It is full-grain and is made using a special tanning process invented by master Tuscan tanners. What makes Italian leather so beautiful is how genuine it is. It is not dyed or printed, all of its texture and color is natural. It is hand crafted and is renowned world wide for its quality. Italian leather is soft and slick, and since Italian leather is made with the highest quality hide, it is durable. Italian leather is able to last a life time. But since it is not dyed, it does not come in as many unique colors as Nappa leather.
These are the 3 materials that you can customize your chair to be made of, what you need to consider is durability comfort and look. All 3 are durable and soft, but deciding which fits the look of your theater is all up to you! Hopefully this article has helped you understand the difference between materials and which will work best for your home theater.