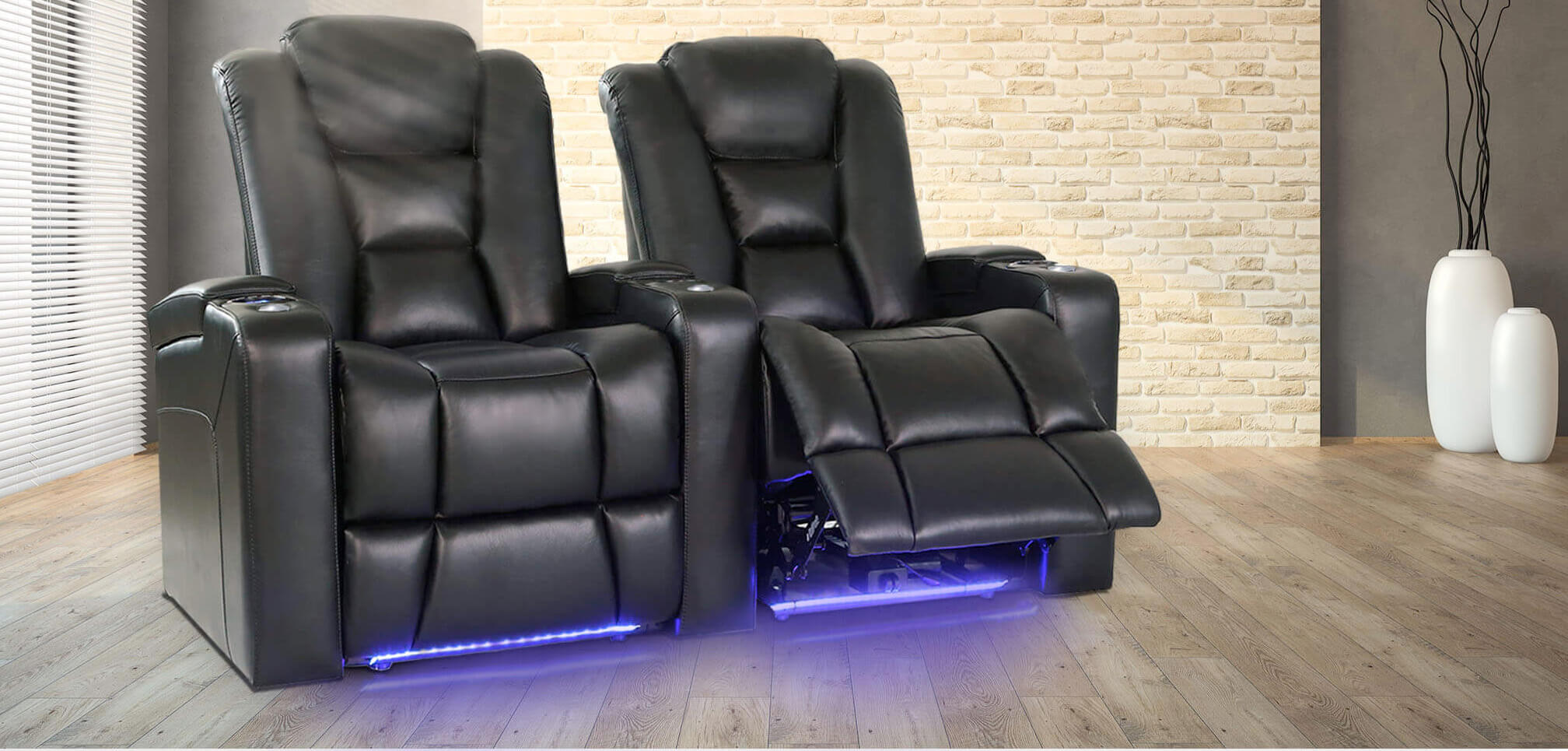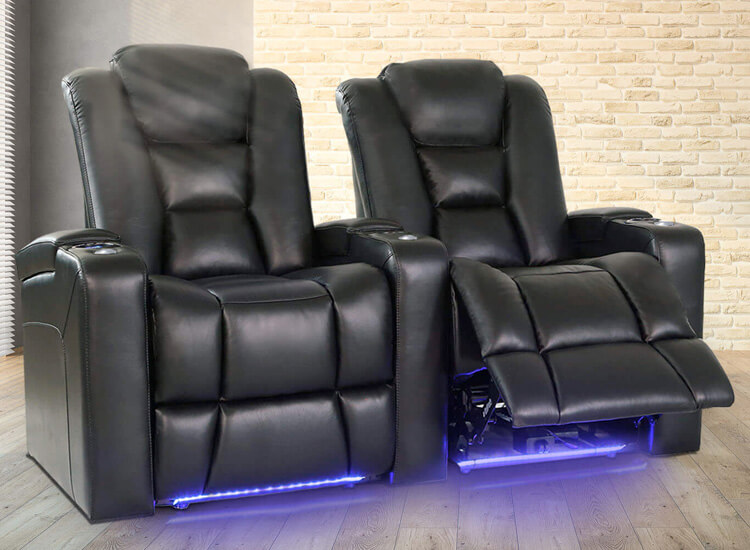 Valencia Venice Home Theater Seats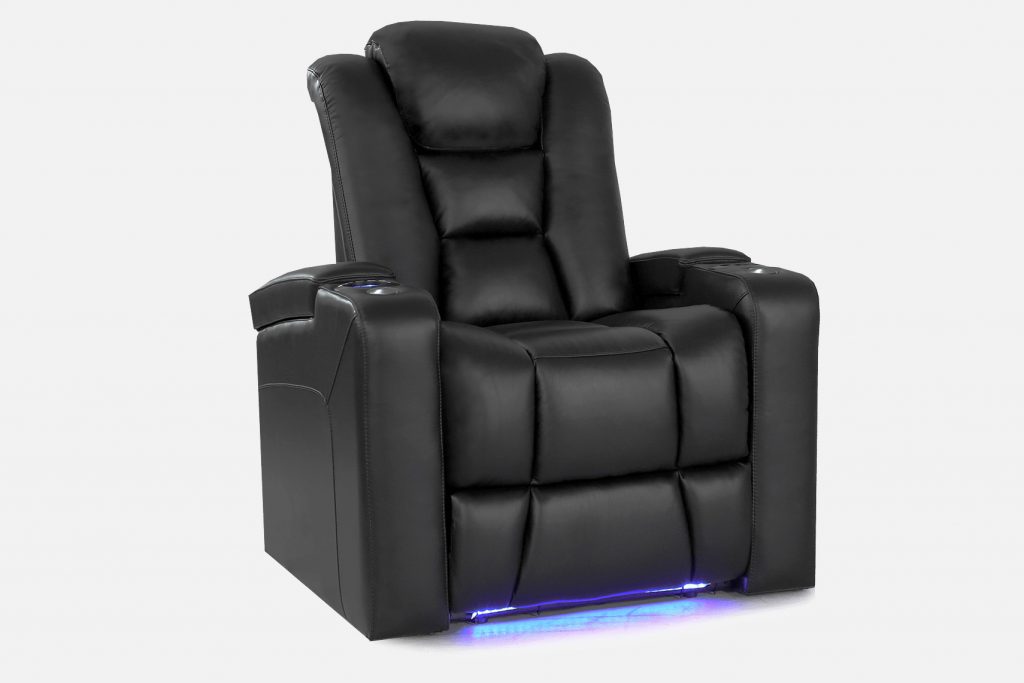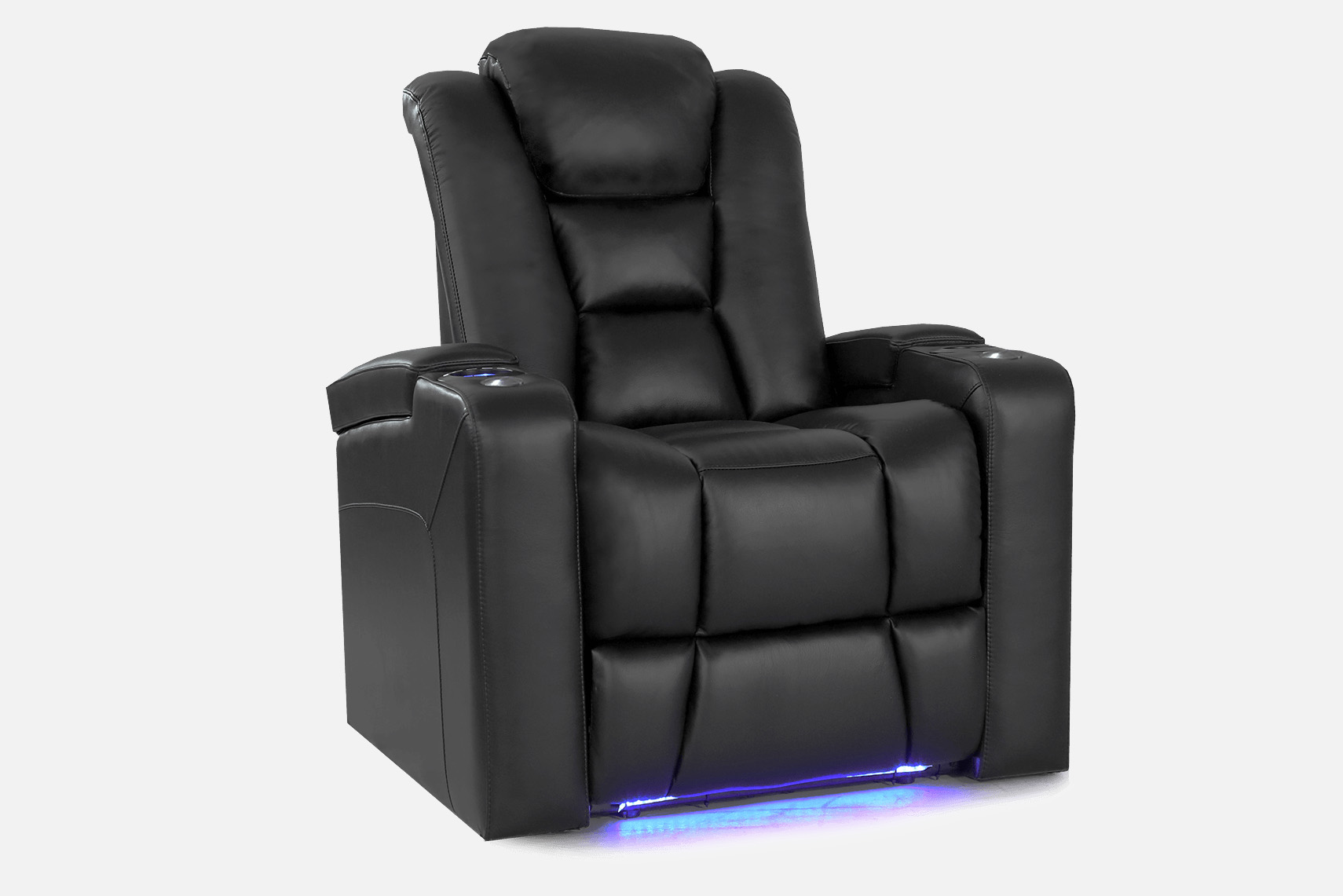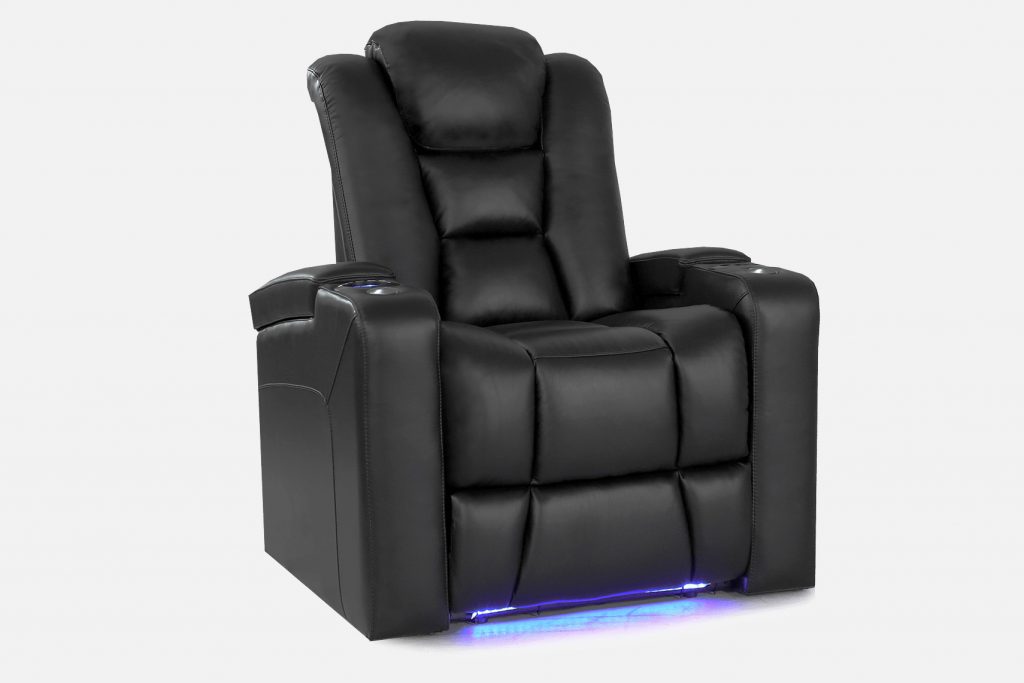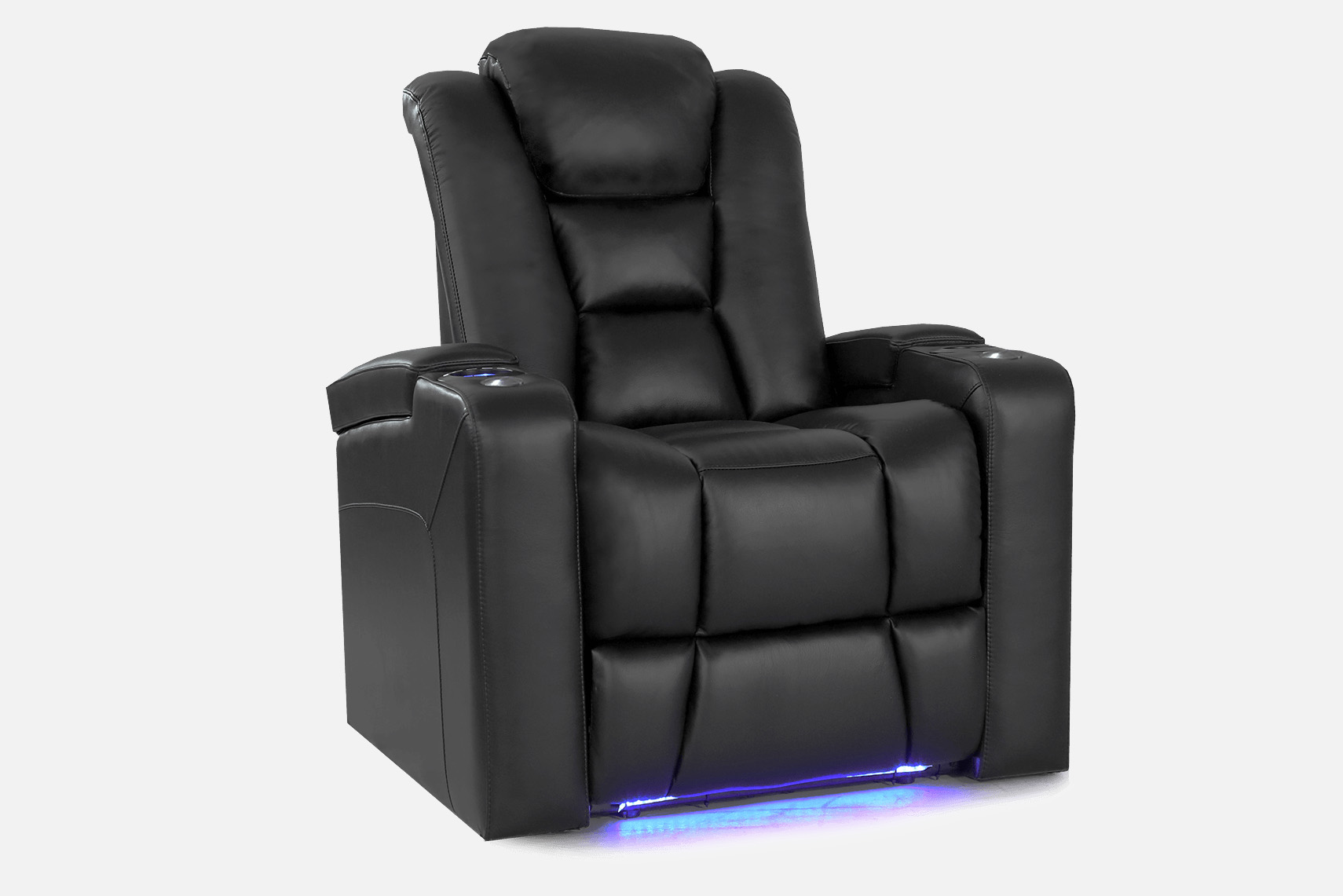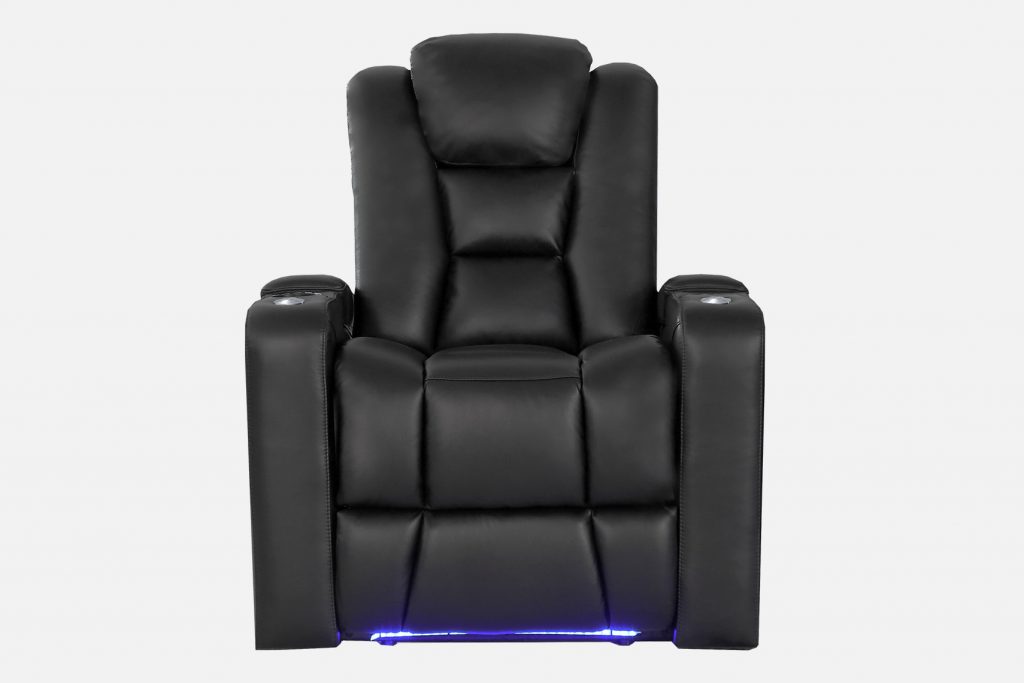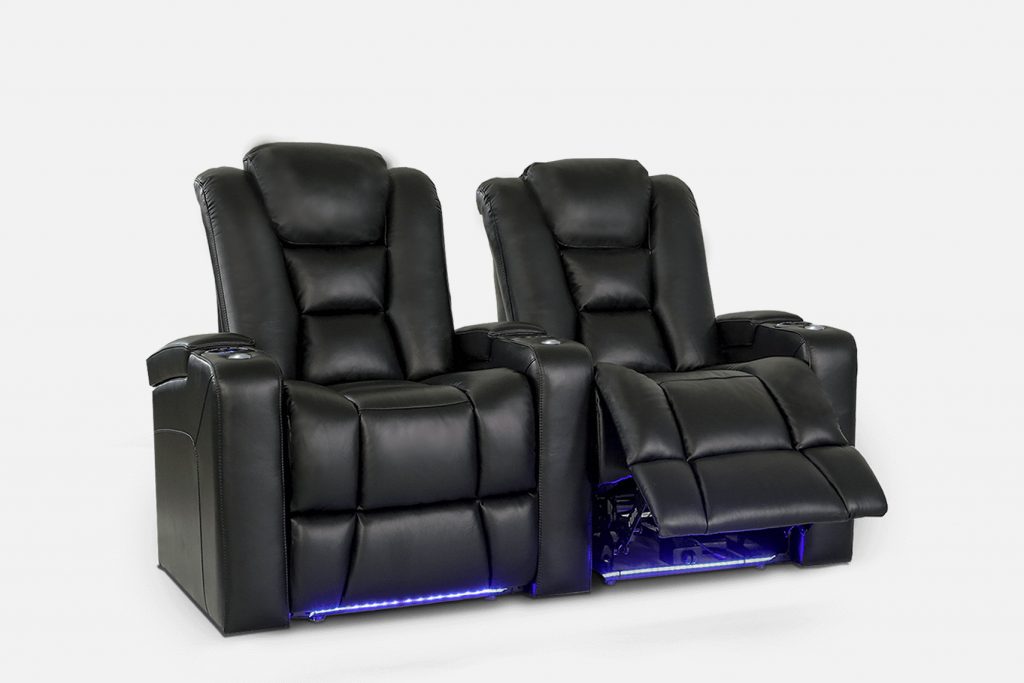 The Venice model has a modern silhouette that offers fantastic lumbar support with a lower back, two-way split, padded design. Padded arm rests with LED lit cupholders, and deep plush seating. The unique curved arm design allows for a natural, relaxed comfort, even when fully reclined. Power recline allows you to find the perfect position, and motorized adjustable curved headrest allows the curve of your neck to position comfortably for any viewing angle.
Modular seats allows for you to customize the model in any configuration you'd like, and then recline into the most lavish and plush accommodations available on the market.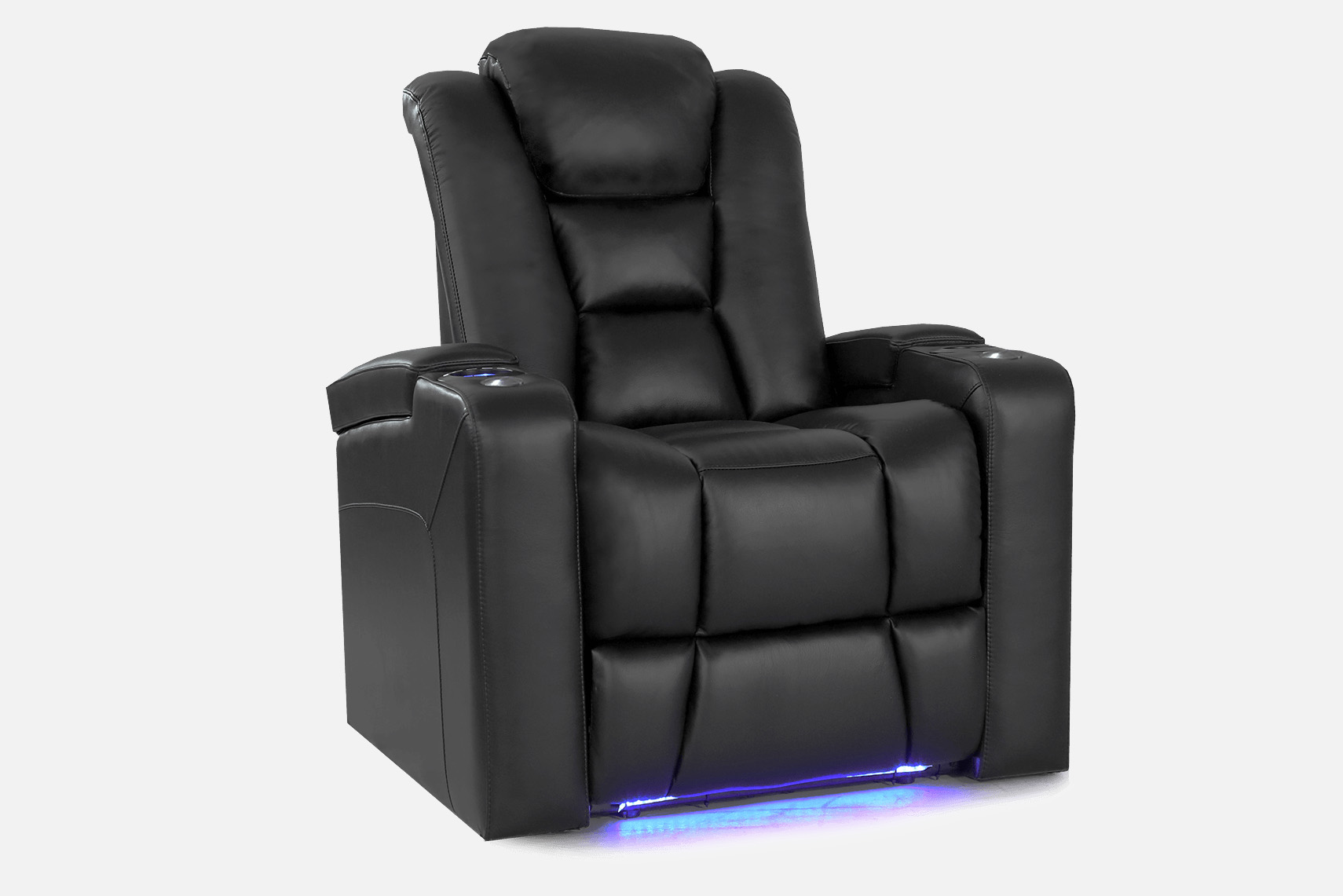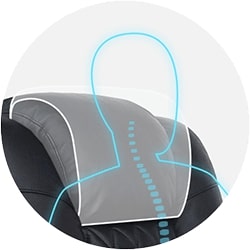 Adjustable Powered Headrest
Customization is the key to a comfortable movie experience. Take control of your comfort with the signature motorized headrest: adjusting your seat to your needs is a breeze!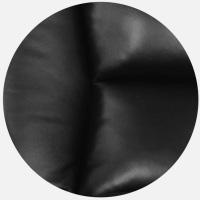 Supple Top Grain Italian Leather 9000
Smooth and durable, enjoy the comfort and durability of Italian leather. All seating surfaces are dressed in the finest quality Italian leather, that will only get better with time.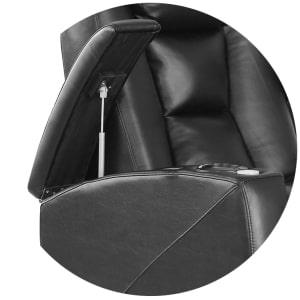 Hide-Away Storage
In your home theater, you want a place close at hand to keep all of your remotes, snacks and other devices. The convenient hideaway storage keeps everything within easy reach.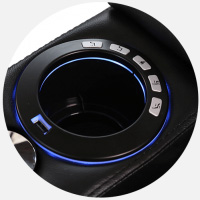 LED Ambient Lighting
The LED Cup Holders allow you to hold your favourite beverages. Also the buttons around the cup holders allow you to control the recliner quietly and smoothly.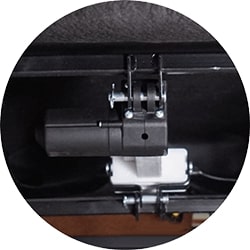 Smooth Motorized Recline
Enjoy a smooth transition from any position with our signature motorized recline system. With a gentle touch of the discreet switch, the electric drive effortlessly reclines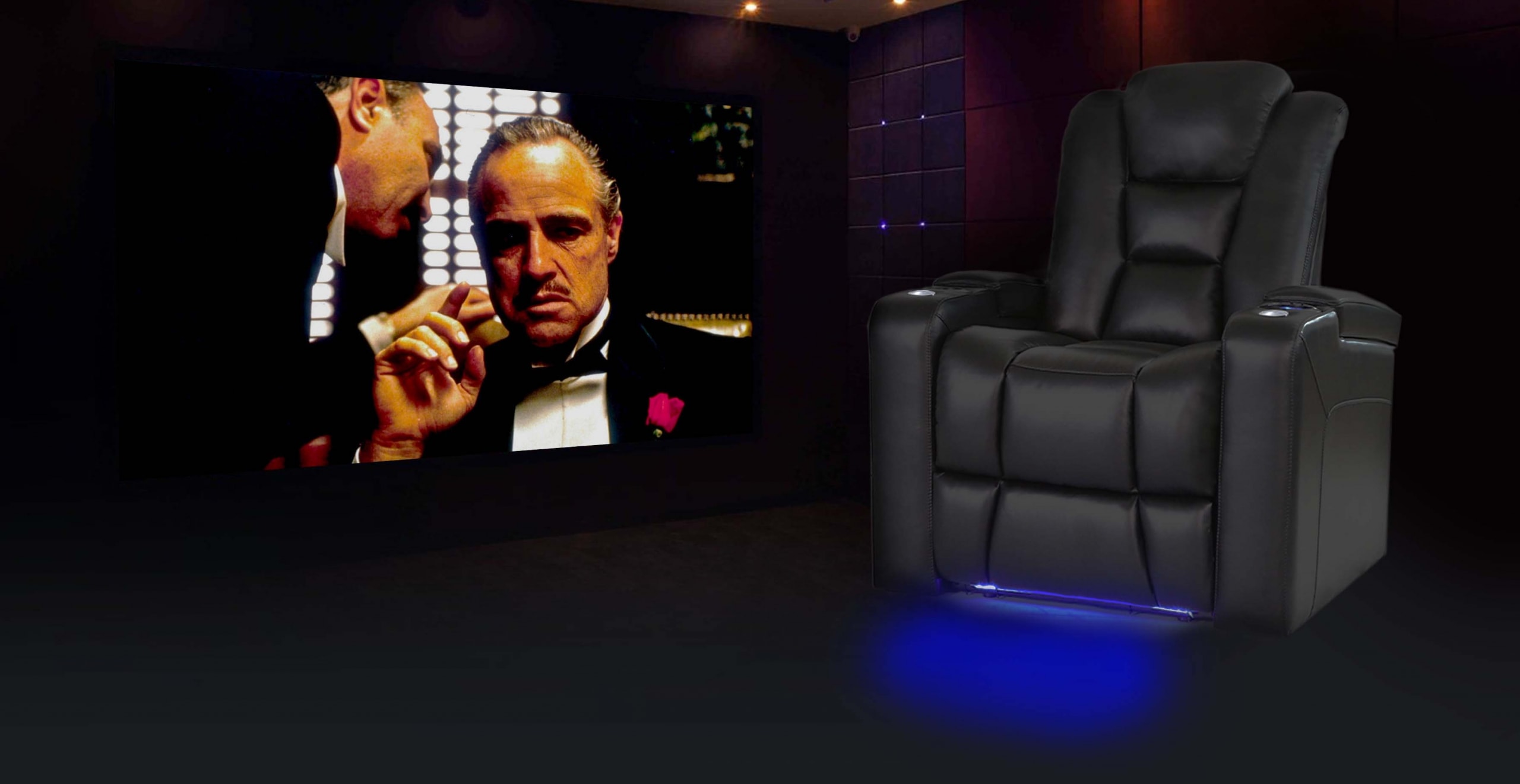 I'm gonna make him an offer he can't refuse."

– Don Vito Corleone
At Your Convenience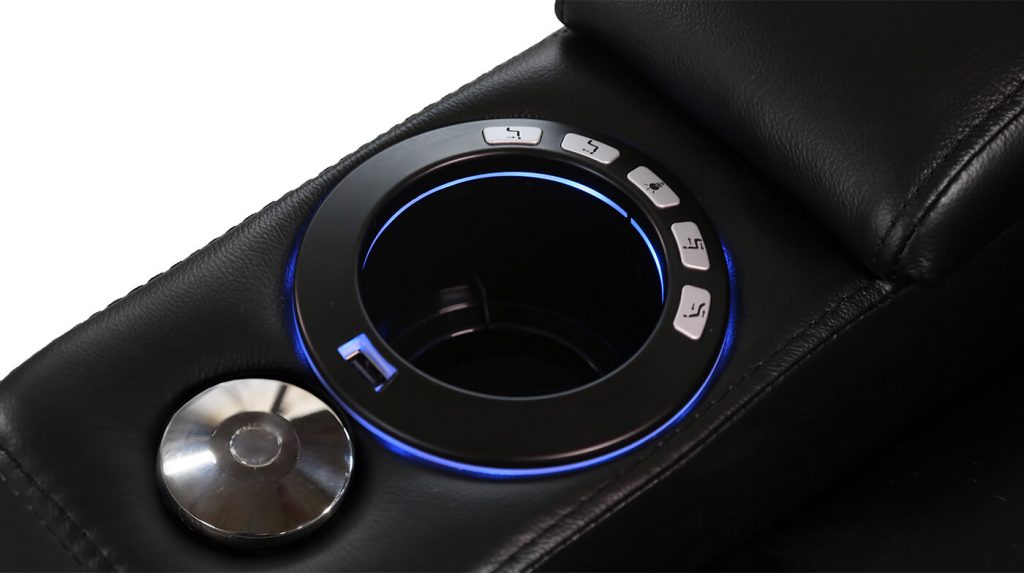 With a USB charging port, accessory mounting point, LED lights and motorized controls, always close at hand, your next movie night doesn't get much easier.
Leggett & Platt Mechanism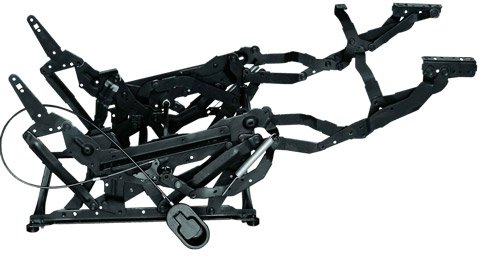 Our premium line features the internationally recognized Leggett & Platt's reclining mechanism. Designed for comfort that lasts a lifetime, and unparalleled ease of use.
Ergonomic Foam Cushions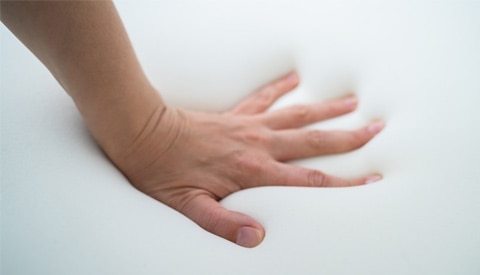 Take your evenings to the next level with Venice's superior ergonomics. Providing support in all the right places, our double foam cushions were engineered for comfort.
Wall-Hugging Recliner Design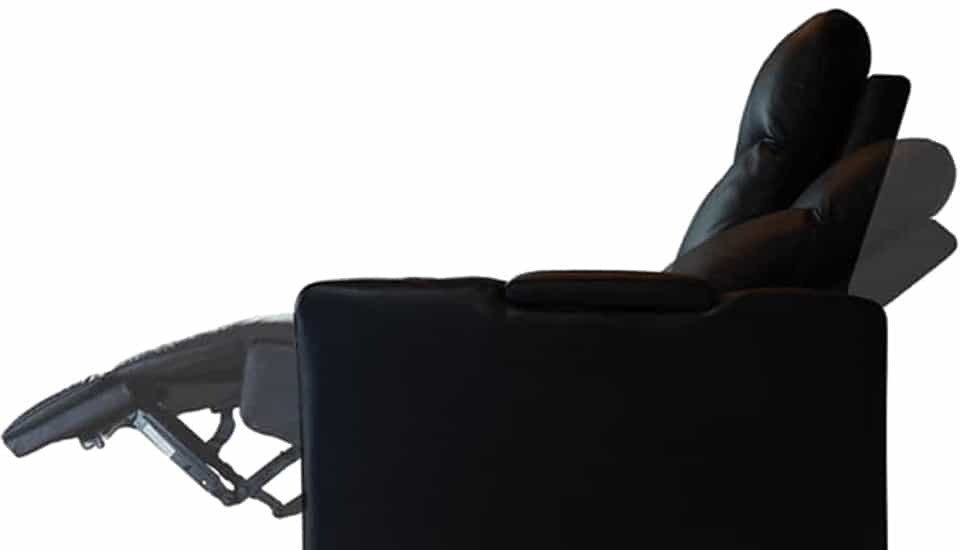 Never waste an inch with our signature wall hugging design. Engineered to make the most out of any space while provide an expansive feeling, even when fully reclined!
3 Year Pro-Rated Manufacturer's Warranty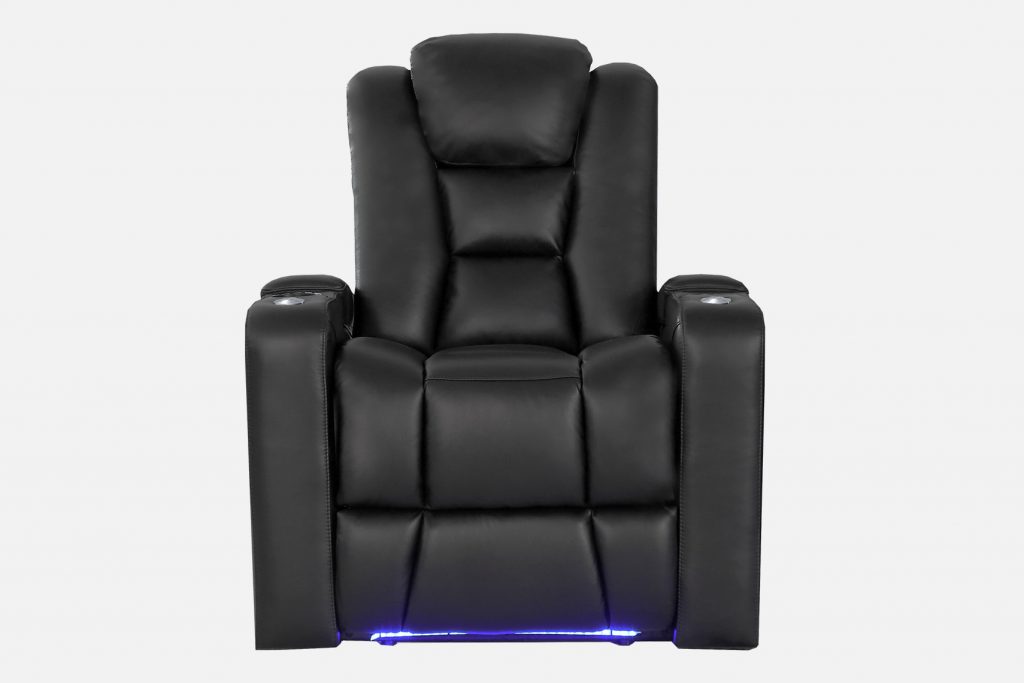 Seating Configuration
Single

Height
44.5 in / 113 cm
Width
37 in / 93.9 cm
Depth
36 in / 91.4 cm
Depth Extended
68 in / 172.7 cm
Row of 2

Height
44.5 in / 113 cm
Width
67.5 in / 171.4 cm
Depth
36 in / 91.4 cm
Depth Extended
68 in / 172.7 cm
Row of 3

Height
44.5 in / 113 cm
Width
96.5 in / 243.8 cm
Depth
36 in / 91.4 cm
Depth Extended
68 in / 172.7 cm
Row of 4
Height
44.5 in / 113 cm
Width
128.5 in / 326.4 cm
Depth
36 in / 91.4 cm
Depth Extended
68 in / 172.7 cm
Row of 5

Height
44.5 in / 113 cm
Width
138.25 in / 351.15 cm
Depth
36 in / 91.4 cm
Depth Extended
68 in / 172.7 cm